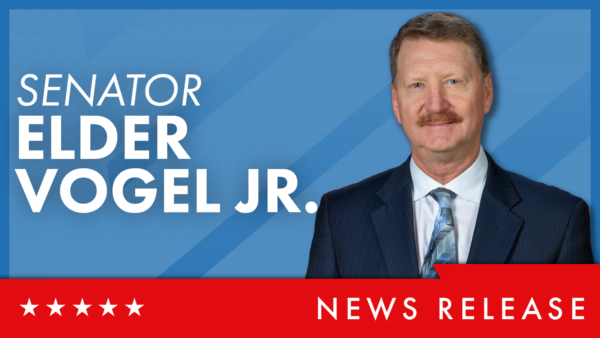 HARRISBURG – Sen. Elder Vogel, Jr. (R-47), chair of the Senate Agriculture and Rural Affairs Committee, and Rick Roush, dean of Penn State College of Agricultural Sciences, share their perspectives on the importance of Penn State University's (PSU) upcoming Ag Progress Days and how this event showcases Pennsylvania as well as our country's position within the agriculture industry.
"While Ag Progress Days have been held by Penn State since 1976, the existence of these agricultural showcase events date back to the 1800s," said Vogel. "Events like this serve as a central hub to help educate farmers on newer agricultural breakthroughs, host various farming workshops, and allow people to get a glimpse of how agriculture is integrated into our day to day lives."
"This year, it is expected that 42,000 people will attend with 60% of those being active within the agriculture industry, and over 400 exhibitors from 35 states and 4 Canadian provinces will be present through this three-day event," he said. "Our farmers play a crucial role in not only providing healthy food options for us to put on our table but contributing to both Pennsylvania and our nation's economy. Agriculture is the backbone of our country and Ag Progress Days are a shining example of just how much the industry supports our communities. I look forward to attending this year's festivities and see what new and exciting advancements are being brought to the table."
Roush added, "Ag Progress Days is a great opportunity for Penn State to bring together state and federal agencies, elected officials, agricultural producers and the public to learn about the land-grant research and education that helps drive innovation in our food system. This year we especially look forward to conversations around pressing current issues, such as Pennsylvania's priorities in the 2023 U.S. Farm Bill, soil conservation and water quality, ag workforce development, and animal health in the wake of recent avian flu outbreaks. We hope visitors come away from the event with a better understanding of the opportunities and challenges that lie ahead for Pennsylvania agriculture."
Ag Progress Days run from August 8-10, at PSU's Russell E. Larson Agricultural Research Center, 2710 W Pine Grove Rd, Pennsylvania Furnace, PA 16865. The show hours are Tuesday, 9a.m.-5p.m., Wednesday, 9a.m.-7p.m. and Thursday, 9a.m.- 4 p.m.
The House and Senate Agriculture and Rural Affairs Committees will be hosting a joint informational meeting on Wednesday, Aug. 9, beginning at 10 a.m. also at the Russell E. Larson Agricultural Research Center in the Red Barn Annex to have an in-depth discussion concerning the 2023 Federal Farm Bill.
CONTACT: Abby Chiumento, 717-787-3076 (Vogel)
Charles D. Gill, (Dean Richard Roush)