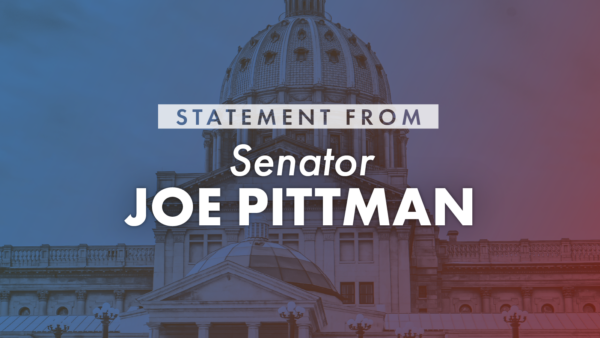 HARRISBURG – Senate Majority Leader Joe Pittman (R-41) today issued the following statement:
"The Senate has fulfilled and completed our commitment to address the issue of statute of limitations for child sex abuse victims and a special session remains unnecessary. The Senate swiftly passed Senate Bill 1 on January 11, yet nearly two months after swearing-in day we continue to see the inability of the House to function and begin the regular 2023-2024 legislative session.
"The unwillingness of the Speaker to convene until after the House special elections took place clearly shows he chose to set his priority concern aside for the political benefit of House Democrats. There is no valid justification for preventing voters from having a direct voice on voter identification, regulation reform and opening the statute of limitations for child sexual abuse survivors through constitutional questions. The only reason these questions will not appear on the May ballot is because of the inaction of the Speaker of the House.
"We urge the House to organize their chamber and take action on Senate Bill 1, as presented, during regular session."
MEDIA CONTACT: Kate Eckhart Flessner, kflessner@pasen.gov