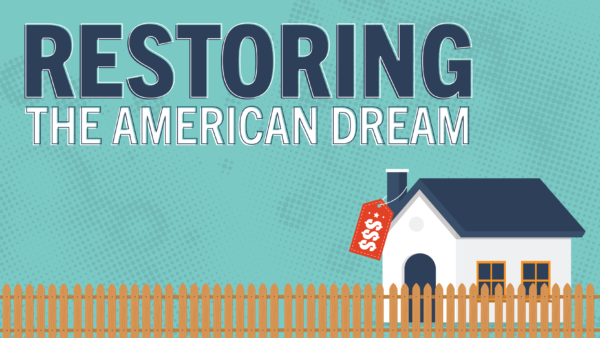 HARRISBURG – Sens. Devlin Robinson (R-Allegheny) and Kristin Phillips-Hill (R-York) are seeking support for a resolution calling on the Biden Administration and the Federal Housing Finance Agency (FHFA) to rescind a policy that punishes homebuyers with good credit.
The FHFA unilaterally adopted a policy that took effect earlier this week that increases fees on homebuyers with good credit- who place large down payments, while rewarding borrowers with bad credit and small down payments. The state senators said that this federal policy punishes Pennsylvanians who have been responsible with their credit, and rewards those who are higher risk borrowers with poor credit scores.
The senators are seeking support from their colleagues to call on President Biden and the FHFA to immediately rescind the policy that directly taxes middle-class Pennsylvanian families.
"Punishing hard-working Pennsylvanians who have good credit and are smart with their finances is simply wrong," Sen. Robinson said. "I'm hopeful the Administration and FHFA will quickly realize and rescind this harmful policy, and I'm glad so many of my Senate colleagues and constituents share this sentiment."
"It is illogical what this policy accomplishes. You play by the rules and do things the right way, but you get penalized for it," Phillips-Hill said. "Increased home ownership across our state would be ideal. However, this is again, another failed policy that dodges real problems, like how will we reduce inflation and bring down our sky-high interest rates."
Pennsylvania Treasurer Stacy Garrity is also leading an effort at the national level to eliminate these new mortgage fees impacting borrowers with good credit.
Contacts: Allison Dutrey (Robinson)
Kiersten Laird (Phillips-Hill)
717.741.4648