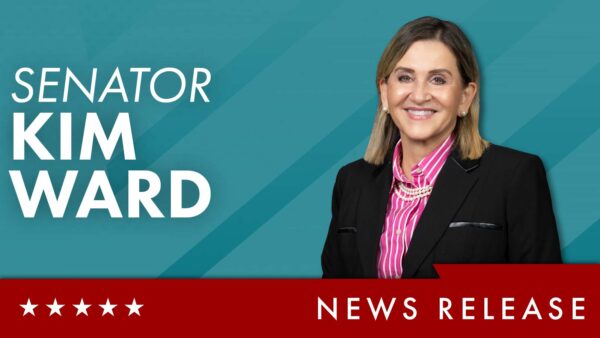 GREENSBURG – The interim Senate President Pro Tempore is shaping her office staff in preparation for the new legislative session to begin in January 2023.
Interim President Pro Tempore Kim Ward (R-Westmoreland) announced that her team assumed their roles today, Dec. 5.
"Pennsylvanians should have great confidence that this talented group of individuals will join our caucus in helping to put Pennsylvania on a path to prosperity," said Senator Kim Ward. "Each member of the team brings invaluable experience and expertise to the office and have made a commitment to put Pennsylvania first when advising and making decisions."
This staff list reflects members of the team located in the Capitol office in Harrisburg, Pa. and serving the 39th District office located in Greensburg, Pa.
Harrisburg/Capitol Staff
Rob Ritson, Chief of Staff
Ashley Albert, Legislative Coordinator
Morgan Bowers, Executive Assistant/Scheduler
Shelly Brown, Majority Staff Administrator
John Gordner, Counsel to President Pro Tempore
Greg Mahon, Deputy Chief of Staff Budget/Finance
Lisvette Quinones, Receptionist/Administrative Assistant
Katrina Weisman, Executive Assistant to Majority Staff Administrator
Adam Pankake, Director of Legislative Development
Erica Clayton Wright, Communications Director
39th District Staff
Rob Ritson, Chief of Staff
Dorothy Staffen, District Director
JoAnn Galbraith, Administrative Assistant
Rachel Moreland, Constituent Outreach Specialist
Lois D'Orazio, Constituent Service Specialist
Regina Scheller, Constituent Outreach Specialist
Contact: Erica Clayton Wright, ewright@pasen.gov, (412) 334-4856.