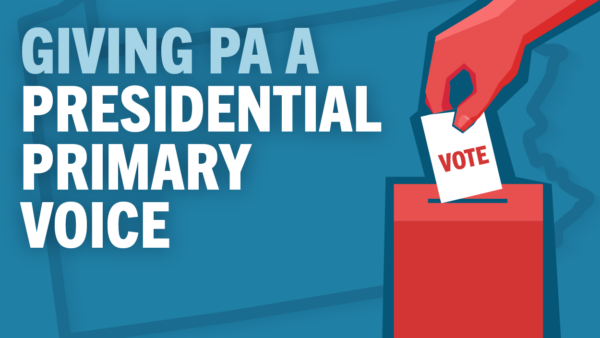 HARRISBURG – A bill to move up the date of Pennsylvania's 2024 primary election by five weeks was approved by the Senate State Government Committee today, according to Sen. Dave Argall (R-29), the prime sponsor of the bill.
"I introduced this bill to give Pennsylvania voters a greater say in selecting their preferred candidate for President of the United States," said Argall. "As the fifth largest state in the country, we should have a stronger role in this election. In most Presidential elections, the outcome is largely decided before our voters have a chance to cast their vote."
Under existing law, Pennsylvania's 2024 primary election would take place on April 23. Under Senate Bill 224, the 2024 primary election would be moved to March 19. This change will likely place this election on the same day as Arizona, Florida, Illinois, and Ohio.
During the committee meeting, Argall also noted that the current primary date conflicts with Passover, which would effectively disenfranchise many Jewish people due to traditional Jewish law prohibiting writing, driving, or the use of electricity on the holiday.
The bill now advances to the full Senate for its consideration.
CONTACT: Jim Brugger, 717-787-2637