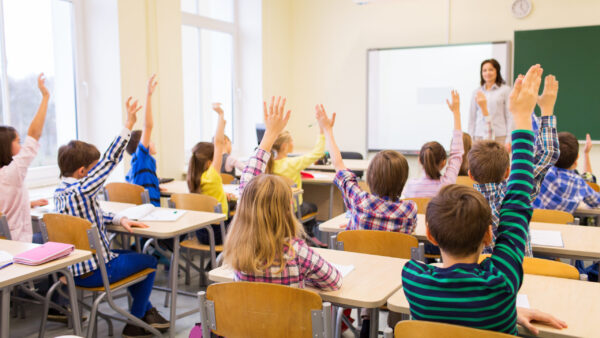 HARRISBURG – A comprehensive study of Pennsylvania's approach to school safety could build on recent successes to keep kids safer in the classroom, according to Senator Scott Martin (R-Lancaster).
Martin was one of the lead authors of Act 44 of 2018, which created Pennsylvania's School Safety and Security Grant Program, formed the Safe2Say Something anonymous school threat reporting system, and created the School Safety and Security Committee under the Pennsylvania Commission on Crime and Delinquency (PCCD).
Martin introduced a resolution today that calls for the non-partisan Legislative Budget and Finance Committee (LBFC) to conduct a study and provide recommendations regarding future potential legislative actions to strengthen these school safety and security programs and services.
"Over the past five years, we have worked together in the legislature to make sure our schools have the resources they need to keep kids safe," Martin said. "Now is the perfect time to take a look back at what we have accomplished, and also explore ways to make these programs even more efficient and effective in the years ahead."
Martin's resolution would direct LBFC to work with PCCD to gather input from a wide variety of stakeholders, including the Pennsylvania State Police, the Pennsylvania Emergency Management Agency, the American Institute of Architects, and the state's major agencies representing schools to review and analyze the successes of Act 44 of 2018.
The study would not only evaluate programs in Pennsylvania, but also include a review of safety and security best practices in other states.
LBFC would be required to present a report of findings and recommendations to the legislature no later than November 30, 2024.
CONTACT: Jason Thompson