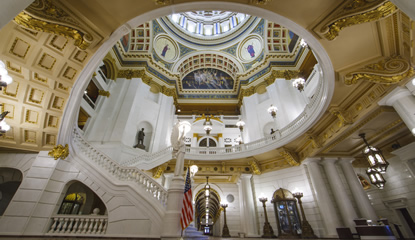 HARRISBURG – Senate Republicans will announce their principles and priorities for the 2023-24 legislative session on Wednesday, March 1, at 11 a.m. in the Capitol Media Center, Capitol Complex, Harrisburg.
Speakers will include President Pro Tempore Kim Ward (R-39), Majority Leader Joe Pittman (R-41) and Appropriations Committee Chairman Scott Martin (R-13).
Watch live at PASenateGOP.com, Facebook.com/PASenateGOP and Twitter.com/PASenateGOP.
CONTACT: Kate Eckhart Flessner