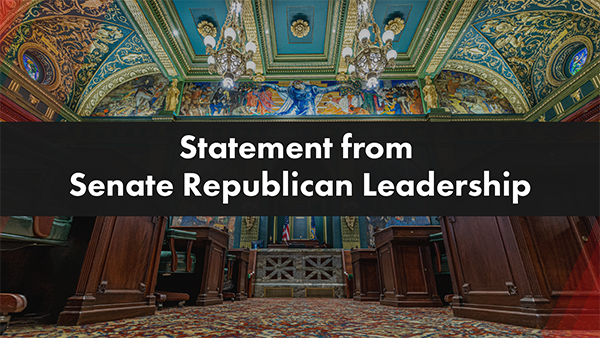 HARRISBURG – Senate President Pro Tempore Kim Ward (R-39) and Majority Leader Joe Pittman (R-41) issued the following statement today regarding the Commonwealth Court ruling on school funding:
"After completing a thorough review of the Commonwealth Court ruling on school funding, we have determined an appeal will not be undertaken. We recognize the perspective of the court and appreciate the necessity for educational opportunities for all children throughout the commonwealth. This ruling provides an opportunity for meaningful changes to move Pennsylvania's education system into the 21st century.
"In order to evolve our approach to school funding and ensure fairness for our students, further modifications and an examination of ways to streamline services must be explored. Engaging in a holistic approach which finds an appropriate balance between addressing the needs of students and respecting the ability of taxpayers to pay the costs is vital.
"As we continue this conversation and our work to address the court's ruling, we must also step back and look at ways to further empower parents in the education of their children. Every child has unique needs which must be considered in order to provide a strong educational foundation for all students across the commonwealth."
CONTACT
Erica Clayton Wright (Senator Ward)
Kate Eckhart Flessner (Senator Pittman)