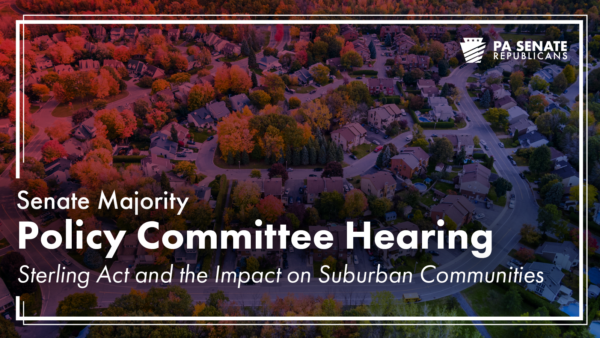 HARRISBURG – The Senate Majority Policy Committee will be holding a public hearing about the Sterling Act and its impact on suburban communities on Thursday, March 2, starting at 10 a.m., in the Middletown Township Municipal Building, located at 3 Municipal Way, Langhorne, PA 19047, according to Sen. Dan Laughlin (R-49), chair of the committee.
The hearing will highlight the present-day impact of the Sterling Act on Philadelphia's surrounding communities, with specific attention paid to the economic impact on individuals and municipalities and how the disparity of this tax practice has resulted in the loss of significant tax revenue to support local resident's needs.
Testimony will be provided by a statewide local government organization, local residents, local municipal officials and tax professionals.
The hearing will be livestreamed here.
CONTACT: Sheila Fitzgerald Sterrett 717-787-8927