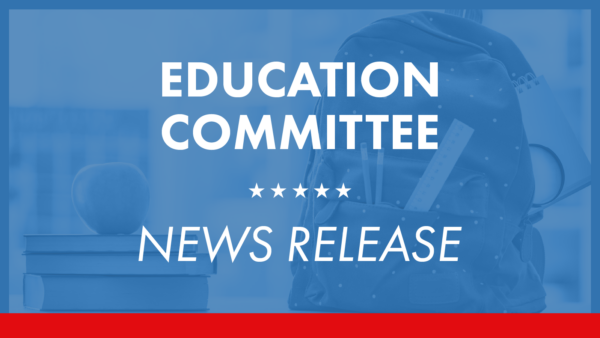 HARRISBURG – The Senate Education Committee, chaired by Sen. Dave Argall (R-29), held a public hearing today about a bill to ensure parents are aware of sexually explicit material in their children's schools.
"These inappropriate materials are not rumors – we saw real examples today of sexually explicit pictures and stories available to some of our youngest students," said Argall. "I doubt that my late father, who was a school librarian from the 1950s to the 1990s, ever imagined that we'd be discussing that graphic sexual pictures and stories are available to our young children, in school. Or that a parent's desire to protect their child from being exposed to them would be demonized."
During the hearing, Sen. Michele Brooks (R-50) noted that kindergarteners through eighth graders are currently banned from drinking whole milk in school yet can easily access pornographic material in their school library.
The committee heard testimony from Emily Zimmerman, a parent and school board member from Lancaster County, and Sharon Ward, the Senior Policy Advisor for the Education Law Center.
Sen. Ryan Aument (R-36) has introduced Senate Bill 7, which would require schools to identify sexually explicit content in school curriculum, material, and books and notify parents that it's available. Parents would then be required to sign a form stating that they give their child permission to view these materials. If they do not give their permission, their child would be provided with a non-explicit alternative.
Aument compiled examples of explicit materials available in schools on a website, demonstrating the need for this legislation.
CONTACT: Jim Brugger, 717-787-2637