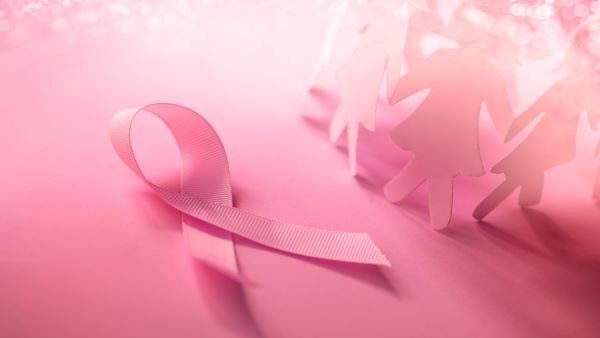 HARRISBURG—Chairman John DiSanto (R-15) convened the Senate Banking and Insurance Committee for its first voting meeting of the 2023-24 legislative session today to unanimously approve Senate Bill 8, which eliminates all out-of-pocket costs for genetic testing of hereditary cancer syndromes and supplemental breast screenings for women with a high lifetime-risk of developing breast cancer.
"Preventive health care such as genetic testing and breast MRIs are indispensable for early cancer detection and treatment," said Chairman John DiSanto. "Eliminating out-of-pocket costs for these lifesaving screening tests encourages patients to adhere to recommended care schedules without financial worries."
Senate Bill 8, a first-of-its-kind comprehensive breast cancer screening and testing bill is sponsored by Senate President Pro Tempore Kim Ward (R-39) and cosponsored by Senators Devlin Robinson (R-37) and Tracy Pennycuick (R-24), and a large group of bipartisan co-sponsors.
"This bill will save lives and ensure that individuals at high risk in our state have affordable access to early detection," said Senator Kim Ward. "With the support of my colleagues on both sides of the aisle, we are putting our words into action by eliminating all costs associated with genetic testing and counseling as well as breast MRI and ultrasounds for Pennsylvanians with high-risk conditions like dense breast tissue, a personal history of breast cancer, a family history, a genetic predisposition, or prior radiation therapy."
BRCA1 and BRCA2 are two tumor suppressor genes that are vital to fighting cancer. Both men and women who inherit a BRCA gene mutation are much more likely to develop a hereditary cancer, such as breast or prostate cancer. For example, nearly 13% of all women will develop breast cancer during their lifetime whereas that number is as high as 75% for women who inherit a BRCA mutation.
"I am pleased SB8 has significant bipartisan support, and we can come together in this divided climate to advance this extremely important initiative," said Senator Devlin Robinson. "Removing out of pocket costs for those affected by the BRCA gene as well as providing additional screenings for those who need it most will undoubtedly save lives, and I am proud to stand in support of this bill."
Genetic testing is an invaluable life-saving tool that often leads to early cancer detection or preventive treatments and procedures. Genetic testing not only informs the tested individual, but also provides vital information to family members who may have a high likelihood of inheriting a gene mutation.
"Cost should never be a barrier for women to receive potentially lifesaving cancer screenings," said Senator Tracy Pennycuick. "Through the passage of this bill, more women and potentially at-risk family members will have greater access to screenings, allowing for improved early detection that can lead to better outcomes. I am proud to work with Senators Ward and Robinson on this important legislation, and thankful for Chairman DiSanto's quick committee passage."
This legislation expands upon Act 52 of 2020, which had secured insurance coverage for breast MRIs, by removing any applicable patient copays, deductibles, and coinsurance for this preventive screening. A supplemental screening is necessary because of failed early detection by screening mammography among women with dense breasts and those at high lifetime risk of breast cancer.
Senate Bill 8 now heads to the full Senate for consideration.
CONTACT:
For Senator DiSanto, Chuck Erdman cerdman@pasen.gov (717) 787-6801
For Senator Ward, Erica Clayton-Wright ewright@pasen.gov (717) 787-6063
For Senator Robinson Allison Dutrey, adutrey@pasen.gov (717) 787-5839
For Senator Pennycuick, Matthew Szuchyt, mszuchyt@pasen.gov, (717) 787-3110