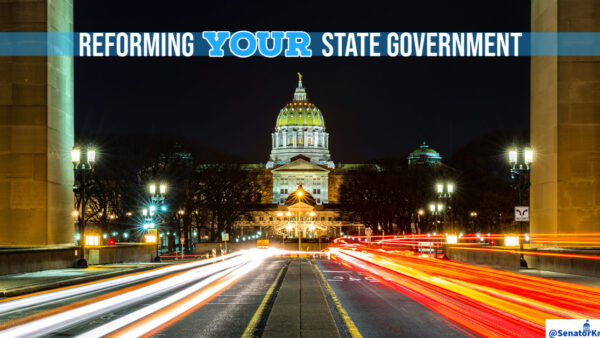 HARRISBURG – The Senate State Government Committee advanced significant legislation that would bring Pennsylvania up to the highest ethical standards, according to the bill's sponsor, Sen. Kristin Phillips-Hill (R-York).
The legislation would extend the state's prohibition for public officials or employees from lobbying the governmental body in which they were associated with, also known as the revolving door, to two years. Pennsylvania currently has a one-year moratorium, which creates opportunities for legislators and legislative staff to leave the General Assembly and return to lobby the chamber where they came from in the same session.
"This is a huge step in the right direction to clean up how Harrisburg operates and say enough is enough to the status quo," Phillips-Hill said. "The unanimous support this measure received today shows that despite our differences, we can work together to put the interests of Pennsylvanians first."
The passage of this bill would bring Pennsylvania on par with 14 other states that already have at least a two-year revolving door restriction, according to the National Conference of State Legislatures.
Senate Bill 723 was approved with unanimous support and now heads to the full Senate for its consideration.