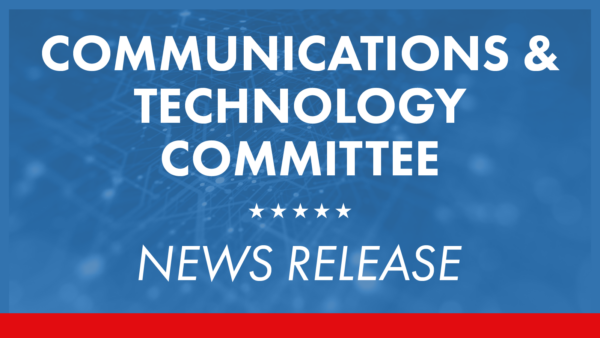 HARRISBURG – The Senate Communications and Technology Committee, chaired by Sen. Tracy Pennycuick (R-24), unanimously approved three bills aimed at boosting safety online.
Among the measures was Senate Bill 824, introduced by Senator Pennycuick (R-24) and Senator Jimmy Dillon (D-5) to provide affected citizens affected by a data breach a free credit report and twelve months of credit monitoring while they recover. The bill also strengthens state notification requirements and requires Attorney General notification if a data breach occurs in the Commonwealth.
"Having your sensitive information stolen in a data breach is an unfortunate reality and is happening with ever increasing frequency," Pennycuick said. "If an individual falls victim to a data breach, they should have the tools necessary to ensure that criminals are not utilizing their information to perpetrate financial crimes. This bill is a commonsense measure that will help to provide security and peace of mind to victims."
Senate Bill 22 was also approved by the committee and would implement new protections for minors on social media platforms. The bill includes requirements for parental consent from a parent or legal guardian for anyone under 16 to open a social media account and prohibitions on certain data mining of minors.
The panel also approved Senate Bill 745, which would require all state government contracts for computer hardware to meet National Institute of Standards and Technology standards and best practices for computer security.
"Cybercriminals are relentless, and our laws need to keep up with the changes to protect citizens and their data," Pennycuick said. "From minors online to the vast array of vulnerable, personal information, the threats are many. These bills will help to strengthen our state's cyber security readiness, help protect our citizens in the event of data breaches and help protect minors online."
The bills now move to the full Senate for consideration.
CONTACT: Matt Szuchyt (215) 541-2388