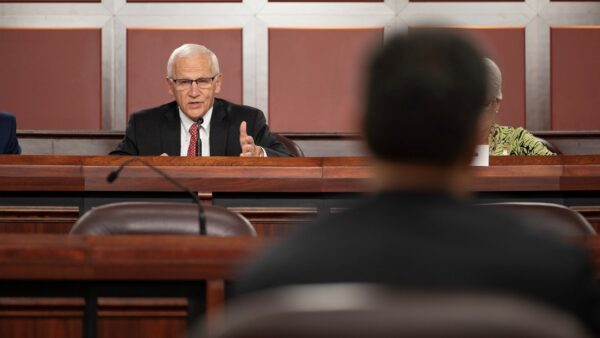 HARRISBURG – Today the Senate Environmental Resources and Energy Committee voted to approve Richard Negrin, Governor Josh Shapiro's nominee to serve as Secretary of the Pennsylvania Department of Environmental Protection (DEP), according to committee chairman, Sen. Gene Yaw (R-23).
"There are few nominations before the Senate as impactful on the day to day lives of Pennsylvanians as that of the DEP Secretary," said Yaw. "Life as we know it is based on energy, and we agree, we can advance policies that promote energy development and protect our environment. They are not mutually exclusive. The Department needs a leader with a steady hand and the ability to separate facts from fiction and emotion. I believe Acting Secretary Negrin's background and qualifications will serve him well in this capacity and I am feeling optimistic on the potential for a productive and transparent working relationship with the new administration over time."
Prior to his nomination, Acting Secretary Negrin most recently served as the Vice President of Regulatory Policy and Strategy and head of external affairs at Commonwealth Edison. In addition, he also served as Deputy Mayor of Administration & Coordination and Managing Director of the City of Philadelphia, as well as on numerous boards, committees, and community organizations.
Negrin's nomination was unanimously reported from the committee with a favorable recommendation and now goes to the full Senate for consideration.
For more state-related news and information, constituents can visit Senator Yaw's website at www.SenatorGeneYaw.com or follow him on Facebook and Twitter @SenatorGeneYaw.
CONTACT:
Elizabeth Weitzel (Sen. Yaw)
717-787-3280