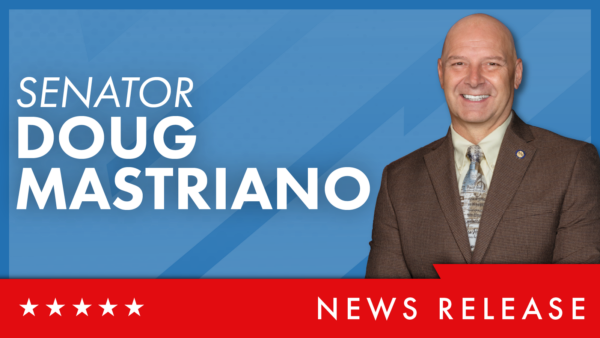 HARRISBURG – The state Senate Community, Economic and Recreational Development Committee on Tuesday advanced legislation introduced by Sen. Doug Mastriano (R-33) that would help Pennsylvania military veterans begin or expand a business.
"This is another way the commonwealth can support its veterans, who have given so much by serving our nation," Mastriano said. "Veteran-owned businesses provide economic opportunities and good-paying jobs in Pennsylvania communities. Many veterans leave the armed forces with the skills and leadership abilities to start a business. This program will help veterans access the capital they need to open a business in Pennsylvania."
Senate Bill 248 would create the Veteran-Owned Business Loan Guarantee Program within the Pennsylvania Financing Authority. The program would be funded with $5 million of existing dollars from another program run by the Pennsylvania Department of Community and Economic Development.
The bill defines a veteran-owned business as one in which 51% or more of the organization is owned or controlled by one or more veterans.
Recent U.S. Census Bureau data show the nearly 340,000 veteran-owned businesses account for almost 6% of all businesses in America. Those businesses employ nearly four million workers and generate more than $175 billion in annual payroll.
After receiving the committee's approval on Tuesday, Senate Bill 248 on Wednesday was re-referred to the Senate Appropriations Committee, where it will receive a fiscal note identifying its financial impact on the commonwealth. The committee must generate the fiscal note and approve the bill before it can be considered by the full Senate.
"This bill to support veteran-owned businesses has taken an important step forward in the legislative process and I'm excited to see it advancing," Mastriano said. "I will continue pushing this bill toward the finish line so Pennsylvania can provide much-needed help to veteran-owned businesses."
Constituents of the 33rd District can learn more about Mastriano by visiting his website at SenatorMastriano.com or following him on Facebook at Facebook.com/SenatorDougMastriano.
Media contact: Josh Herman
717-787-9603