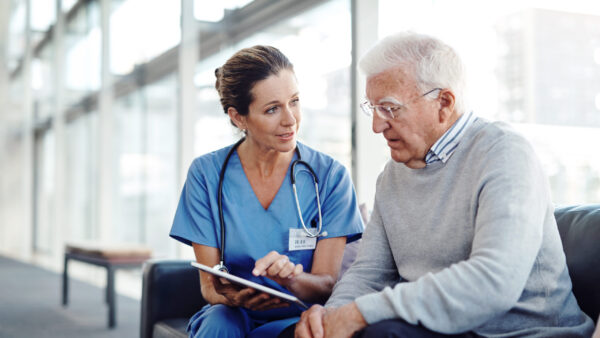 HARRISBURG – The Senate today approved a bill introduced by Sen. Judy Ward (R-30) and Sen. Maria Collett (D-12) that would enhance the availability and quality of service at long-term care facilities in Pennsylvania.
"The workforce shortage in long-term care continues to negatively impact the facilities, their health care professionals and their patients," Ward said. "Senate Bill 668 is a win for everyone involved. By creating the position of certified medication aide, long-term care facilities can effectively recruit aspiring health care professionals by providing additional career advancement opportunities and can provide more of the life-affirming care their residents deserve. Today's passage of Senate Bill 668 puts it one step closer to enactment, and I'm hopeful for its consideration in the House soon."
"While we continue efforts to address health care staffing gaps, it's critical that the dedicated workers we do have are empowered to provide the highest level of care they can," said Collett. "Senate Bill 668 will allow career development opportunities for our certified nursing aides while bolstering the quality and availability of the care team throughout all of our long-term care settings. I'm grateful for our colleagues' support in the Senate and encourage our partners in the House to send this legislation to the governor's desk."
Senate Bill 668 would help address a workforce shortage that exists in Pennsylvania's nursing homes. The shortage, which existed prior to the COVID-19 pandemic, has only grown in recent years as health care professionals have left the field due to burnout.
The bill would enable certified nurse aids (CNAs) to train to become certified medication aides (CMAs) and deliver common, minimally invasive prescribed medications to residents of nursing facilities. Currently, registered nurses and licensed practical nurses are the only authorized caregivers who can administer medications to nursing home residents.
CNAs would be able to complete a certified medication administration program established by the Pennsylvania Department of Education. The program would include a minimum of 40 hours of classroom and clinical training.
CNAs who complete the program would be registered as CMAs and would be authorized to administer certain prescribed medications in health care facilities. The certification would require renewal every two years.
The bill now heads to the House for consideration.
Residents can follow Ward on Facebook at Facebook.com/SenJudyWard and Twitter @SenatorJWard for news about legislation and the 30th Senate District. Contact information for her district offices and other information can be found on her website at SenatorJudyWard.com, and constituents also can sign up for her e-newsletter at SenatorJudyWard.com/enewsletters.
Residents can follow Sen. Collett on Facebook, Twitter, Instagram and TikTok @SenatorCollett for the latest news from the 12th Senate District and Harrisburg. Contact information for her district and Harrisburg offices can be found on her website at SenatorCollett.com, and constituents can sign up for her e-newsletter at SenatorCollett.com/subscribe.
Contact: Nathan Akers
717-787-2421
Contact: Bailey Landis
215-688-0493