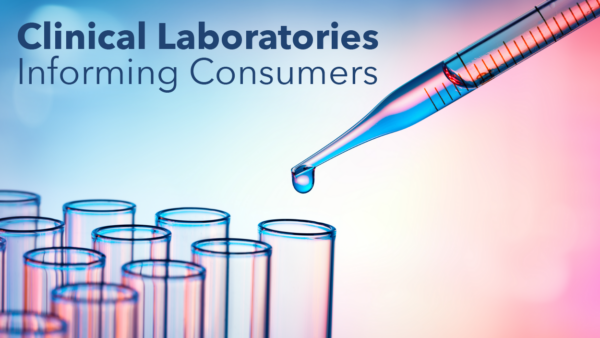 HARRISBURG – The state Senate today approved legislation sponsored by Sens. Rosemary Brown (R-40), Lynda Schlegel Culver (R-27) and Tracy Pennycuick (R-24), that would eliminate regulations preventing patients from learning about diagnostic testing and services provided by local clinical laboratories.
"The regulations prevent patients from learning about clinical laboratories and the services they provide," Brown said. "Patients deserve to know about their options when they are selecting a clinical laboratory to perform these important tests and procedures. I am proud sponsor to this legislation with Senators Pennycuick and Culver."
"Patients should have access to information about the services and procedures available at their local clinical laboratories," Culver said. "I want to make sure patients can make informed decisions about where and how to obtain these important health services. Our bill would remove the gag order on this specific set of health care services."
Pennsylvania's outdated clinical laboratory regulations were adopted in the late 1960s and prohibit them from advertising about their diagnostic testing and services to the public. This regulatory gag order denies patients access to information about the availability of these services.
Clinical laboratories are regulated by the state and federal governments. The laboratory tests and procedures they provide are used to inform 70% of healthcare decisions.
Senate Bill 712 would enable clinical laboratories to publicly advertise the availability of clinical diagnostic testing services, while also maintaining important consumer protections. The legislation would continue to require a Pennsylvania licensed physician's script for the ordering of diagnostic testing and the physician-ordered tests would have to be processed by a licensed clinical laboratory.
Pennsylvania is the only state in the nation that still prevents clinical laboratories from advertising directly to commonwealth residents.
"It's time for Pennsylvania to catch up with the rest of the nation and enable patients to have access to this information," Pennycuick said. "Our bill would enable advertising while maintaining the important consumer protection provisions that ensure tests and procedures can only be performed based on a doctor's order. I am pleased to work with Senators Brown and Culver on this bill and I hope that the House of Representatives will consideration this legislation when they return to session."
Senate Bill 712 now heads to the state House of Representatives for consideration.
Christine Zubeck (Brown)
Sean Moll (Culver)
Lidia DiFiore (Pennycuick)