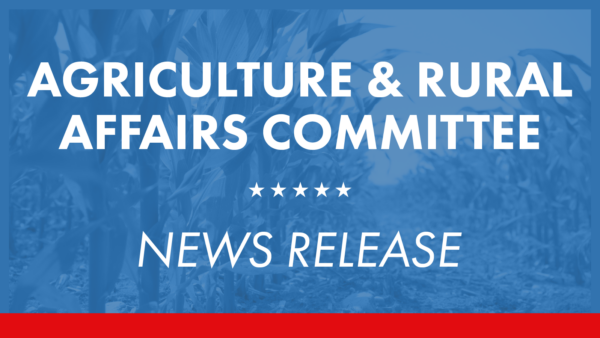 HARRISBURG – The Senate and House Agriculture and Rural Affairs committees will host a joint informational meeting on Wednesday, Aug. 9, beginning at 10 a.m. at the Russell E. Larson Agricultural Research Center in the Red Barn Annex, 2710 W Pine Grove Rd. in Pennsylvania Furnace.
House committee leaders, Majority Chair Rep. Eddie Day Pashinski (D-121) and Republican Chair Rep. Dan Moul (R-91); and Senate committee leaders, Majority Chair Sen. Elder Vogel, Jr. (R-47) and Democratic Chair Sen. Judy Schwank (D-11), will be leading the discussion on the current 2023 Federal Farm Bill.
Informational meeting participants include:
Congressman Glenn "GT" Thompson, Chairman of the House Committee on Agriculture.
Richard Roush, Dean, Penn State University, College of Agricultural Sciences.
Russell C. Redding, Secretary, Pennsylvania Department of Agriculture.
Chris Hoffman, President, Pennsylvania Farm Bureau.
Hannah Smith-Brubaker, Executive Director, PASA Sustainable Agriculture.
Watch live at www.pasenategop.com, agriculture.pasenategop.com, and Facebook.com/Senator.Elder.Vogel.
CONTACT: Abby Chiumento, 717-787-3076