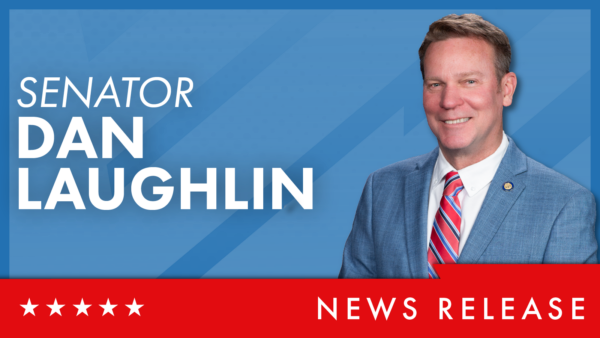 HARRISBURG – Sen. Dan Laughlin (R-49) has introduced legislation seeking to increase the minimum wage in Pennsylvania from $7.25 per hour to $15 per hour by 2026, beginning with $11 per hour on Jan. 1, 2024, and permanently index it to inflation thereafter.
Said Laughlin: "I have heard from my constituents and have listened to both sides of the political aisle. Pennsylvania has not seen the minimum wage increase since it was hiked at the federal level in 2009. On average, a worker who earns minimum wage will only earn $15,000 per year. Due to the rising costs, workers are unable to pay for basic necessities and forced to rely on public assistance. It is time we address the issue and I believe this bill is the most responsible way to approach it."
Senate Bill 743 also includes language to set the tipped wage in Pennsylvania to 40% of the minimum wage as previously established in Pennsylvania Code Title 34, Chapter 231.34. Until 1996, increases in the tipped wage corresponded with increases in the minimum wage. Since that time, Pennsylvania's tipped wage has remained $2.83 per hour.
According to the U.S. Department of Labor, thirty states have a higher minimum wage than the federal minimum wage of $7.25 per hour. Fifteen states have or will have their minimum wage increase tied to the Consumer Price Index or other similar measures to provide automatic increases with inflation. The federal tipped minimum wage has been $2.13 per hour since 1991. Currently, twenty-eight states have a higher tipped minimum wage rate above Pennsylvania's current $2.83 per hour.
For more state-related news and information, constituents can visit Laughlin's website at www.senatorlaughlin.com or follow him on Facebook and Twitter @senatorlaughlin.
Contact: David Kozak 717-787-8927