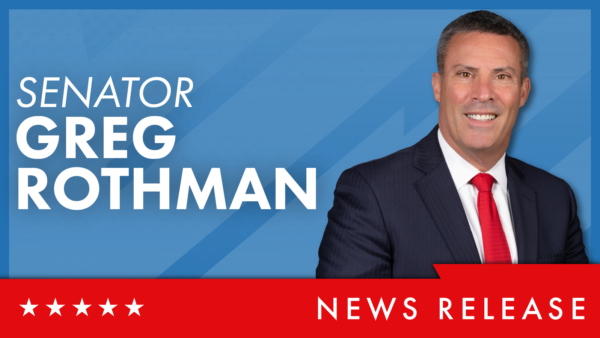 HARRISBURG – State Sen. Greg Rothman (R-34) has been appointed by Senate President Pro Tempore Kim Ward (R-39) to the Legislative Data Processing Committee.
The Legislative Data Processing Committee oversees the Legislative Data Processing Center, whose primary mission is to establish and operate computer systems that make legislative information readily available to the public.
"Government transparency requires technology that is secure, cost-effective and user friendly," Rothman said. "Government by the people must be accessible and accountable to the people."
Rothman was also recently appointed to the Pennsylvania Athletic Oversight Committee and the Opioid Misuse and Addiction Abatement Trust Board. He is chairman of the Senate Game and Fisheries Committee, vice chairman of the Senate Agriculture and Rural Affairs Committee and a member of the Appropriations Committee. Rothman also serves on the Communications and Technology, Finance, Intergovernmental Operations, and Transportation committees.
CONTACT: Morgan Wagner