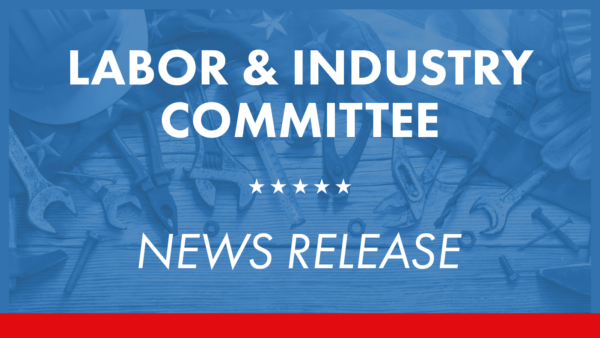 HARRISBURG – The Senate Labor and Industry Committee passed bi-partisan legislation co-prime sponsored by Sens. Devlin Robinson (R-37), John Kane (D-9) and Art Haywood (D-4) that would allow the use of recycled materials in stuffed toys.
Senate Bill 756 amends the Stuffed Toy Manufacturing Act to provide that stuffed toys sold in Pennsylvania may include recycled material on the inside or outside of the toy. The law currently states that only new or virgin material can be used to produce stuffed toys.
"The use of recycled materials was not contemplated when the act was originally passed in 1961," Robinson said. "It is long overdue that we modernize the law to align with consumer preferences to purchase items made from recycled materials, which are safe to use and go through the same extensive testing and review as new material."
"By allowing for the use of recycled material in stuffed toys, we are taking a step forward in both protecting our environment and reducing waste," said Kane. "This legislation will enable manufacturers to create more sustainable products and provide consumers with more eco-friendly options."
"Chris Kinka, the owner of The Nesting House, a local toy shop in my district, stopped by my office and shared his frustration because recycled materials cannot be used in the toys sold at his shop," Haywood said. "I was unaware that such a policy existed. It is critical that we remove regulations that impede business and entrepreneurship. Pennsylvania is among the last states to change this regulation. While this rule may have made sense when this law was passed over 60 years ago in 1961, it does not make sense now. I am glad to join Senators Kane and Robinson with legislation to remove these outdated rules."
The bill now moves to the full Senate for consideration.
CONTACT:
Eric Kratz (Sen. Robinson)
Drew Henderson (Sen. Kane)
Wallace Weaver (Sen. Haywood)