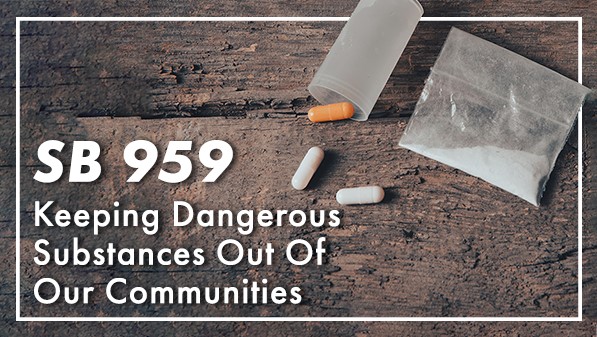 HARRISBURG – The Senate passed legislation today sponsored by Sens. Devlin Robinson (R-37) and Lisa Baker (R-20) that would update Pennsylvania's controlled substance scheduling.
A controlled substance is a drug, substance or immediate precursor included in Schedules I through V of Pennsylvania's Controlled Substance, Drug, Device and Cosmetic Act. Any drug entering the market must be scheduled. Senate Bill 959 would amend the act and allow for the scheduling of controlled substances in Pennsylvania to automatically follow the U.S. Drug Enforcement Administration classification whenever a new substance is added to the federal scheduling.
"The drug epidemic in the United States is crippling our communities and threatening the safety of Pennsylvania residents," Robinson said. "New drugs are rapidly being produced and sold to individuals struggling with addiction. The sooner we align state scheduling with federal practices, the more lives we can save."
"I have spoken with many district attorneys, especially within my district, who strongly support this legislation," said Baker, who chairs the Senate Judiciary Committee. "With several states already implementing similar policies, it's time for Pennsylvania to join so we can begin to prosecute swiftly and successfully. Automatic scheduling is a major step needed to combat the drug crisis."
The bill, which is supported by the Pennsylvania Office of Attorney General, now moves to the House of Representatives for consideration.
Watch Baker's remarks about Senate Bill 959 here.
CONTACT:
Allison Dutrey (Robinson)
Jennifer Wilson (Baker)