HARRISBURG – On the final day of its two-year session, the General Assembly sent a measure authored by Sen. Kristin Phillips-Hill (R-York) to the governor for his signature that would make significant reforms to prior authorization and step therapy for medical treatment.
Phillips-Hill's legislation would create standards and timely feedback for commercial health insurance plans, as well as Medicaid plans, when health care providers seek prior authorization approval from insurers. The bill also reforms step therapy protocols.
"This has been a daunting journey, but at the end of the day, the health care policy in our Commonwealth drastically improved for patients," Phillips-Hill said. "We have had considerable input and countless hours of stakeholder meetings involving all individuals with a vested interest in improving patient health care outcomes in our state. I am grateful that my constituent – Dr. Suzette Song – brought this issue to my attention so we could fix a problem facing health care providers every day and limiting their ability to best treat their patients. Today is a big win for health care outcomes in Pennsylvania."
Prior authorization is the process in which health care providers obtain advance approval for purposes of payment coverage and reimbursement from an insurer before a specific procedure or service is delivered to the patient. The process was initially created to control health care costs for experimental and new procedures. The legislature, through Senate Bill 225, standardized the process and shortened timeframes to provide for much more rapid approval between health care providers and insurers.
Step therapy is another form of prior authorization; however, it applies to prescription drug treatment plans. Insurers may recommend different drug treatment option(s) to patients in an effort to address costs. Health care providers argue this ultimately delays treatment plans and oftentimes leads to patients walking away from treatment all together.
A recent survey of physicians by the American Medical Association found 78% of doctors said that prior authorization delays can lead to their patients to abandoning their treatment.
Senate Bill 225 would require insurers to provide timely approval for both non-urgent and emergency health care services to physicians before services and treatment plans are rendered. The bill also creates streamlined guidelines for step therapy for prescription drugs, as well as new options for patients and their medical professionals to obtain exemption to best treat the medical condition of the patient.
The same survey by the American Medical Association also found that 91% of doctors say prior authorization delays can lead to negative clinical impacts on patients.
"This fixes a major concern in our health care delivery in Pennsylvania and given the bipartisan support, I am hopeful the governor will sign the measure to improve the relationship between patients and providers in our Commonwealth," Phillips-Hill added.
The governor has 10 days to sign, veto or allow the bill to become law without his signature.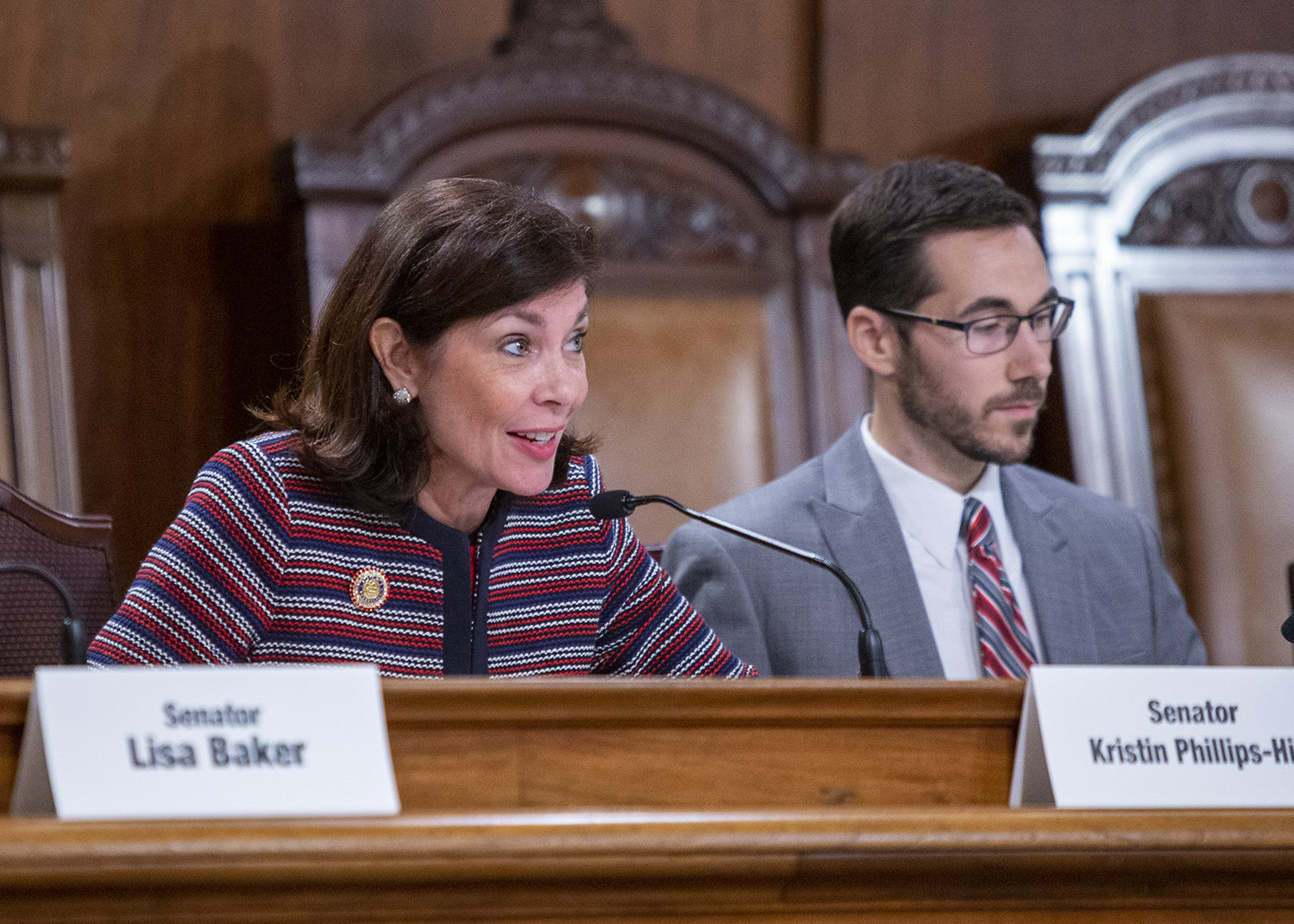 PHOTO CAPTION: Sen. Kristin Phillips-Hill (R-York) speaks during a Senate Banking and Insurance Committee meeting on Senate Bill 225 on June 23, 2021. The committee approved the bill with the understanding that all stakeholders would be part of the conversation to refine the measure throughout the session. The General Assembly gave final passage to Phillips-Hill's measure on Wednesday after more than a year of work on the issue. The bill heads to Gov. Tom Wolf's desk for his signature.