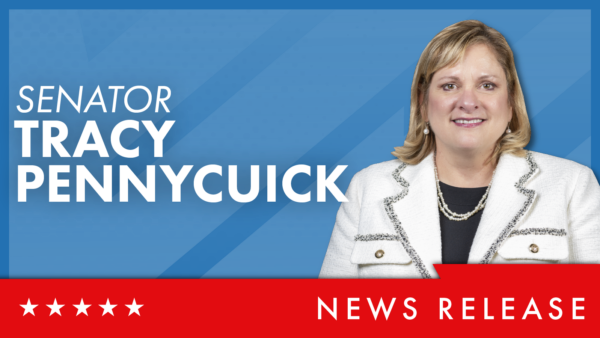 HARRISBURG – Legislation aimed at providing care for the unique health needs of women veterans has been introduced by state Sen. Tracy Pennycuick (R-24), Sen. Frank Farry (R-6), and Sen. Lisa Boscola (D-18).
Senate Resolution 46 would establish the Task Force on Women Veterans' Health Care in Pennsylvania. The task force would study health issues facing women veterans and make recommendations to the governor and General Assembly for implementation. The panel would be composed of individuals with relevant specialties, including the chair of the State Veterans' Commission and health care providers.
"There are nearly 60,000 women veterans in Pennsylvania and by 2045 it is estimated that women will make up approximately 18% of commonwealth veterans," said Pennycuick, an U.S. Army combat veteran. "The particular health needs of women can often be overlooked in providing services to a large, predominantly male, veteran population. This task force will work to ensure that the health needs of all those who served our nation are taken into consideration and provided for."
The task force is mandated to release its findings to lawmakers no later than 18-months after the bills passage. The report will serve as a guide for further actions by the Governor and the General Assembly.
"This task force is a crucial step in ensuring female veterans have access to health care designed to support their unique needs," Farry said. "I am proud to support this resolution and will continue to be an advocate for those that risk everything in service to our country."
Additionally, the measure would pave the way for Pennsylvania to potentially receive additional federal funding to address women veterans' health care issues.
"I am honored to join my colleagues in a bipartisan way to shed light on the subject of women veterans' health care. Senator Lisa Boscola (D-Northampton) said. "The taskforce will do much to help educate and direct our attention to areas of care that can be improved as more and more women commit themselves to military service and rejoin our Commonwealth".
The concurrent resolution is part of the Pennsylvania Agenda for Women's Health, a comprehensive proposal to address health issues affecting Pennsylvania women veterans. The Task Force will be overseen by the Joint State Government Commission.
The resolution has been referred to the Senate Veterans Affairs and Emergency Preparedness Committee.
CONTACT: Lidia Di Fiore ldifiore@pasen.gov (215) 541-2388