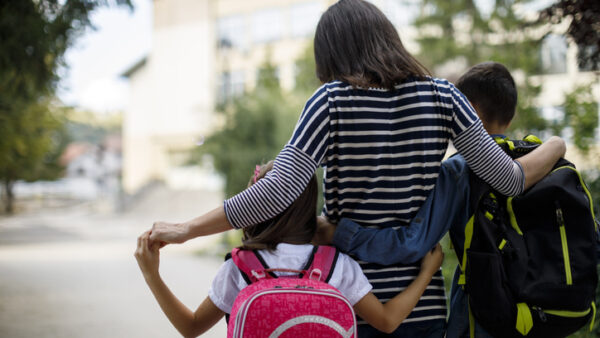 PHILADELPHIA – Parents shared their hopes for more educational opportunities for their children during a public hearing of the Senate Education Committee today, according to Sen. Dave Argall (R-29), who chairs the committee.
Senate Bill 757, approved by a bipartisan majority in the Senate on August 30, would establish the PASS (Pennsylvania Award for Student Success) Program, which would provide low-income students in low-performing schools with scholarships to attend the school of their choice.
Funding the PASS Program will empower parents and families in the education of their children and does not take a single dollar away from public schools. The state budget passed by the Senate also includes a $567 million increase in basic education funding.
"How long do we expect students and parents to wait to see improvements from some of our lowest performing public schools?" asked Argall. "We heard today about the reality that faces too many of our children – being trapped in an inadequate school that continues to let them down year after year."
"I believe the PASS Program will positively impact the students and families in the 8th district by supplying an opportunity for a population of children in communities where enrollment and academic results are declining to have a chance to experience a school that works, educates, and is safe," said Sen. Anthony Williams (D-8). "The reality is this— many students do not have the option to wait for their situation to improve. They need help now. And it's our job to offer that help."
The committee heard testimony from three parents who live in Philadelphia.
Amanda Golden-Mcleod shared her personal experience with bullying and education loss in public school.
Daniel Prescott shared his story of how he works to give his son a chance for a quality education. His son was faced with an unreasonable schedule and an unsafe commute to public school.
Sylania Jenkins shared the struggles of her son to find an educational option that allowed him to succeed. He suffered from anxiety and depression in his previous educational environment. In his new school, he's been succeeding again. Yet the tuition payments are a struggle for Ms. Jenkins, who works three different part-time jobs.
Besie Katz, the Head of School at the Politz Hebrew Academy, shared her perspective on how the PASS program would help her students, noting that, "A program that does not harm our public schools, helps other educational institutions keep their doors open, and most importantly helps children is certainly one that we should continue talking about."
David Hardy, the President of Girard College, also testified about the impact the PASS Program could have on children in Philadelphia.
The School District of Philadelphia was also invited to attend but declined. They provided written testimony, which can be viewed on the Education Committee's website.
"The PASS Program could help thousands of children attend a school of their choice," Argall continued. "We saw today that there is strong bipartisan support for giving this chance to families. I hope to see the House return to session soon – our children can't afford to wait."
VIDEO: Senator Argall's remarks to begin the public hearing.
VIDEO: Senator Argall's remarks at the close of the public hearing.
CONTACT: Jim Brugger, 717-787-2637