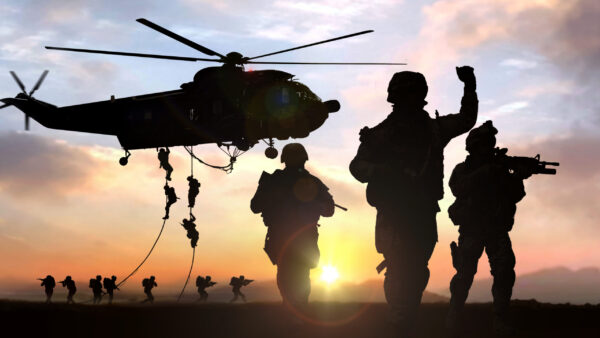 HARRISBURG – Legislation championed by Sen. Doug Mastriano (R-33) was signed into law today.
Senate Bill 141, which would permit the adjutant general to award certain Pennsylvania medals to members of strategic allies, like the Republic of Lithuania, is now Act 16 of 2023.
Current Pennsylvania law only allows civilians, veterans, members of the Pennsylvania National Guard, or the armed forces of the United States and their reserve components to be presented with the Pennsylvania Distinguished Service Medal and the Pennsylvania Meritorious Service Medal.
"As military tensions arise across the globe, it's important for us to be able to recognize strategic allies, like Lithuania, which has had a formal relationship with the Pennsylvania National Guard through the State Partnership Program for 30 years," said Mastriano, chairman of the Senate Veterans Affairs and Emergency Preparedness Committee. "This legislation allows us to additionally honor the brave Korean soldiers who fought alongside American service members in Vietnam.
"I served with many of our international partners in Afghanistan, to include leading 80 men and women from 18 different countries on my last deployment to Afghanistan. It is right and fitting to recognize our allies and coalition partners when they are serving with our Pennsylvania National Guard," said Mastriano.
This legislation was supported by the Pennsylvania Department of Military and Veterans Affairs and the Pennsylvania National Guard Association.
"Thirty years ago, the Pennsylvania National Guard and the Lithuanian Armed Forces were brought together as part of the Department of Defense's State Partnership Program. Since then, we have fostered a friendship and important working relationship that Senate Bill 141 ensures we can properly recognize," said Maj. Gen. Mark Schindler, Pennsylvania's adjutant general and head of the Department of Military and Veterans Affairs. "Our men and women in uniform have deployed together, trained together, and worked closely with each other on countless important missions. We are thrilled to be able to recognize our Lithuanian counterparts with meaningful honors from our Commonwealth."
CONTACT: Nathan Silcox, 717-787-4651, nsilcox@pasen.gov