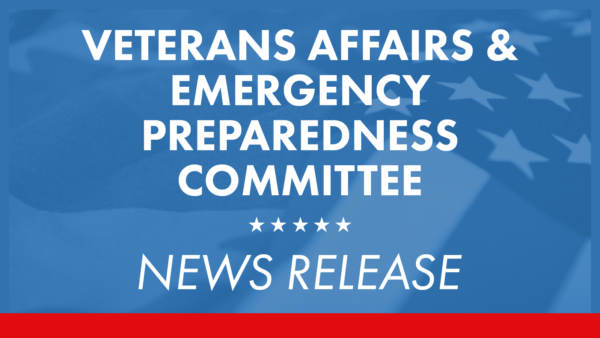 HARRISBURG – In the first meeting of the Senate Veterans Affairs and Emergency Preparedness Committee since Sen. Doug Mastriano (R-33) was appointed to serve as chairman, he and other members of the committee voted on Tuesday to advance two bills to benefit veterans and recognize strategic allies abroad.
Senate Bill 126 would exempt 100% of a veteran's federal disability compensation benefits or pension from income calculations for Commonwealth programs. It also would extend the exclusion of the veteran's compensation benefits to his or her unmarried surviving spouse.
"This measure is very important as it will ensure that these rightfully earned federal payments will no longer be used to potentially disqualify a disabled veteran for Commonwealth assistance programs or rebates," Mastriano said.
Senate Bill 141 would permit the awarding of military decorations to members of strategic allies, like Lithuania. Pennsylvania has had a thirty-year relationship with Lithuania through the National Guard's State Partnership Program.
"As military tensions arise across the globe, it's important for us to be able to recognize strategic allies, like Lithuania, and the exemplary service that they have provided to our Commonwealth," Mastriano said. "This legislation allows us to additionally honor the brave Korean soldiers who fought alongside the Americans in Vietnam."
Both bills were passed with unanimous bipartisan support from members of the committee and now head to the full Senate for consideration.
Click HERE for a link to the video of the hearing.
CONTACT: Nathan Silcox
717-787-7175
nsilcox@pasen.gov