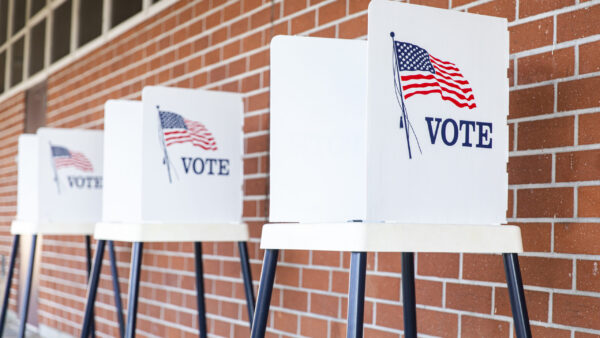 HARRISBURG – Sens. Doug Mastriano (R-33) and Chris Gebhard (R-48) today introduced legislation, Senate Bill 292, that would enable voters to decide through a ballot referendum if the state Constitution should be amended to include several new election security reforms.
"Our current election laws are susceptible to unconstitutional changes that weaken their election security safeguards," Mastriano said. "Millions of voters around our state have expressed skepticism about the security of our elections going forward. Significant doubt in the validity of a person's vote has serious repercussions for our republic. The legislation we introduced would allow the people of Pennsylvania to have the final say on these important election security measures."
If the constitutional amendments are approved by voters, the proposal would eliminate "no-excuse" mail-in voting, establish a mandatory deadline for mailed ballots to be received by 5 p.m. on the Friday before Election Day, impose a mandatory signature verification for all mailed ballots., and eliminate the permanent mail-in and absentee voter list.
"The Pennsylvania Department of State did not implement previous election provisions as they were intended by the democratically elected General Assembly," said Gebhard. "For instance, in-person voters and mail-in voters should be treated equally, and signature verification is a must. Everyone must be treated equally under the eyes of the law. There cannot be less stringent rules for mail-in voters than for the folks who show up at the polls. I am eager to have the citizens of the commonwealth weigh in on this subject."
Mastriano and Gebhard introduced Senate Bill 292 in an effort to repeal some of the provisions in existing election law created through Act 77.
Sens. Scott Hutchinson (R-21), Pat Stefano (R-32), Judy Ward (R-30) and Cris Dush (R-25) all have signed on as co-sponsors of the legislation.
The bill must be passed by the Senate and House of Representatives during two consecutive sessions for the constitutional amendments to appear on the May 2025 ballot.
The governor cannot veto legislation like Senate Bill 292, which seeks to amend the state constitution.
The bill has been referred to the Senate State Government Committee where it will await a vote.
CONTACT: Josh Herman (Mastriano)
Matthew Urban (Gebhard)