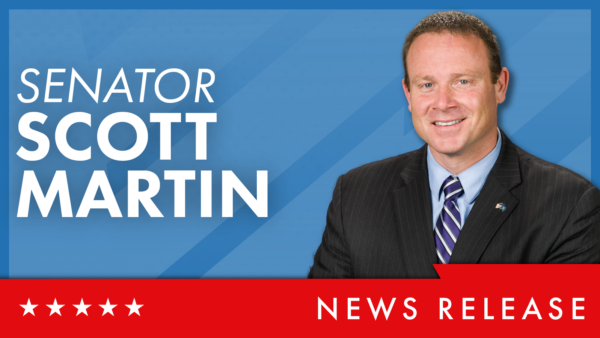 HARRISBURG – Senator Scott Martin (R-Lancaster) today called on his colleagues to support a study to evaluate the successes, outcomes and potential legislative actions that may be needed for the state's largest school safety grant program.
Since its creation in 2018, Pennsylvania's School Safety and Security Grant Program has provided hundreds of millions of dollars to help schools keep students safe.
The program provides grants for a wide variety of programs, including hiring School Police Officers and School Resource Officers, purchasing safety equipment like metal detectors, implementing violence prevention programs and other measures to safeguard schools.
Martin called for the non-partisan Legislative Budget and Finance Committee to conduct a study and provide recommendations regarding future potential legislative actions.
"Pennsylvania has taken the issue of school safety very seriously and provided significant resources to help our schools keep kids safe over the past several years," Martin said. "The next step in this process is evaluating what we've done, how school districts have used these grants, and how we can make the program even more effective and efficient for taxpayers."
Martin was one of the lead authors of the bipartisan law that created the program in 2018. The legislation also established the Safe2Say Something Program and formed the School Safety and Security Committee at the Pennsylvania Commission on Crime and Delinquency (PCCD).
The announcement comes on the heels of the Senate passing a significant school safety bill on Wednesday that would streamline and improve programs to keep students safe.
The legislation would consolidate school safety programs under PCCD and would create a new panel to review school safety issues and emerging trends to identify potential threats. The bill also would help improve coordination among schools, law enforcement and other stakeholders to ensure best practices for emergency response.
"We have spent the past five years creating these programs and fighting to make sure they receive the funding necessary to make our schools safer," Martin said. "Now we have an opportunity to look back at how the program has benefitted schools, and how we can strengthen this key program going forward."
CONTACT: Jason Thompson