The bills would reaffirm parents' rights to decide the educational upbringing of their children without unreasonable government interference in the classroom
HARRISBURG – Two bills sponsored by Sens. Scott Martin (R-13) and Ryan Aument (R-36) intended to address discussions of gender identity and sexual orientation in Pennsylvania schools advanced out of the Senate Education Committee today. The first proposal (Senate Bill 1277) would require schools to identify sexually explicit content in school curriculum and materials and notify parents that their child's coursework includes such content. The second proposal (Senate Bill 1278) would prohibit classroom instruction on gender identity and sexual orientation for pre-kindergarten through fifth-grade students, consistent with the timeline for when the existing academic standards on general sex education begins in sixth grade.
The proposals are in response to concerns both senators have received from parents that age-inappropriate conversations about these sensitive topics are occurring prematurely and without parental knowledge in elementary school classrooms around the state.
"A school district in Chester County instructing elementary school teachers to withhold information from parents about children questioning their gender; a teacher reporting that a Philadelphia school was permitting volunteers to talk to elementary school students about LGBTQ issues without parental knowledge; and mothers of first grade students in Allegheny County suing their school district for teaching about gender dysphoria without parental knowledge or consent – these are just a small sample of the dozens of complaints we've received from concerned parents around the Commonwealth," said Sens. Martin and Aument. "While we may not agree on what moral, ideological, and religious values to teach or not to teach our children, we can certainly agree that it should be up to the parent to decide – not the government."
Under Senate Bill 1277, parents would have the opportunity to review learning materials and the power to opt their children out of that coursework or prevent their child from viewing that particular book from the library. If the parent decides to opt their child out of coursework, the child will be provided with a non-explicit alternative.
"Parents should know what their children are being exposed to in school, period," said Aument. "And beyond that, they should have the opportunity to opt their child out of exposure to certain explicit curriculum and be provided with alternative options by the school. At the end of the day, parents – not the government – should have final say in how their children are educated."
In addition to prohibiting classroom instruction on gender identity and sexual orientation for pre-kindergarten through fifth grade students, Senate Bill 1278 would also:
Prohibit a school from withholding information from parents in accordance with existing state and federal laws.
Increase transparency by requiring public schools to develop a policy for notifying parents when there is a change to a student's services or monitoring.
Protect students in the LGBTQ community by providing critical exemptions if it can be reasonably demonstrated that parental notification would result in abuse or abandonment of a minor.
The senators were also careful to clarify that Senate Bill 1278 would not ban all discussions of sexual orientation and gender identity in school settings. Likewise, it would not prohibit teachers from having conversations or offering support services to students who are personally facing issues related to sexual orientation or gender identity and wish to address those issues with a school employee. Rather, the stated goal of the bill is to improve transparency and ensure parents have the opportunity to participate in making decisions about their own child's education.
"It's important to note that Senate Bill 1278 does nothing to prohibit organic, student-initiated discussions of sexual orientation and gender identity for any age group," said both senators. "Our goal is certainly not to ostracize, demonize, or harm LGBTQ students in any way; rather, we want to find a fair solution that honors the very real concerns of parents that these sensitive topics are consistently being taught without their consent or knowledge to elementary school students."
"To suggest that prohibiting formal curriculum on sexual orientation and gender identity for young students without impacting any student-initiated discussions would somehow 'cause an uptick in suicides' is an extreme leap from alarmist opponents who seem to be determined to teach elementary school children about explicit and sexual topics behind their parents' backs," added the senators. "Schools should be nurturing and supportive environments for all students – this bill won't change that."
For further clarification about what Senate Bill 1278 does and does not do, examples of situations that concerned parents have reported from classrooms around the state, and other important information, please review the dedicated webpage here.
Both bills will now advance to the full Senate for consideration.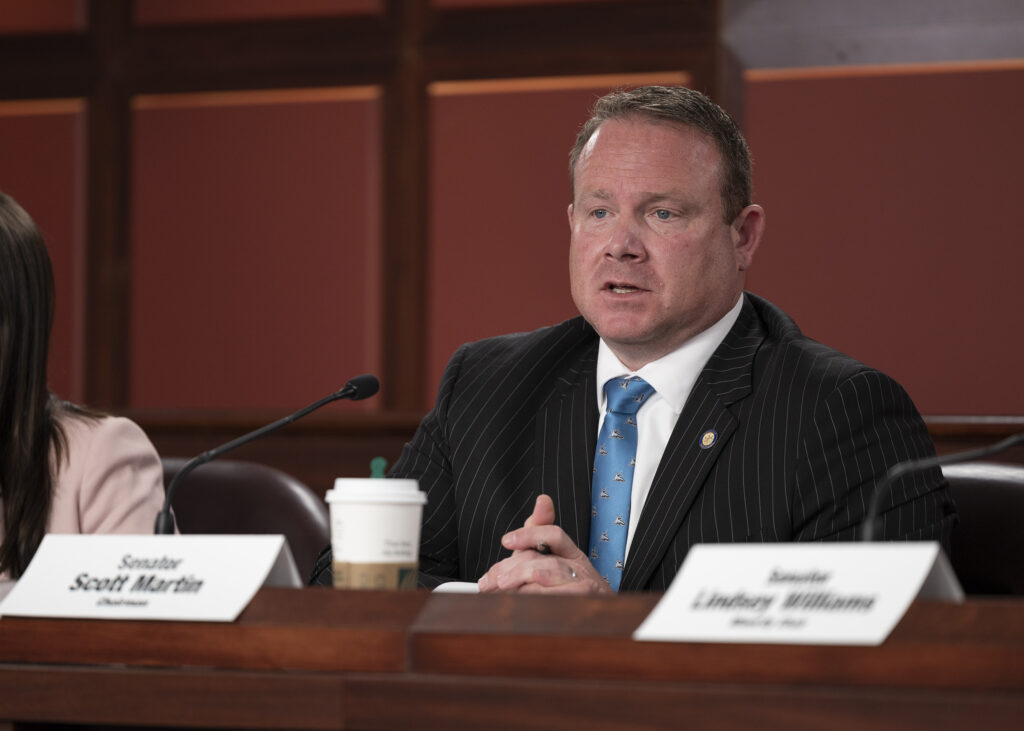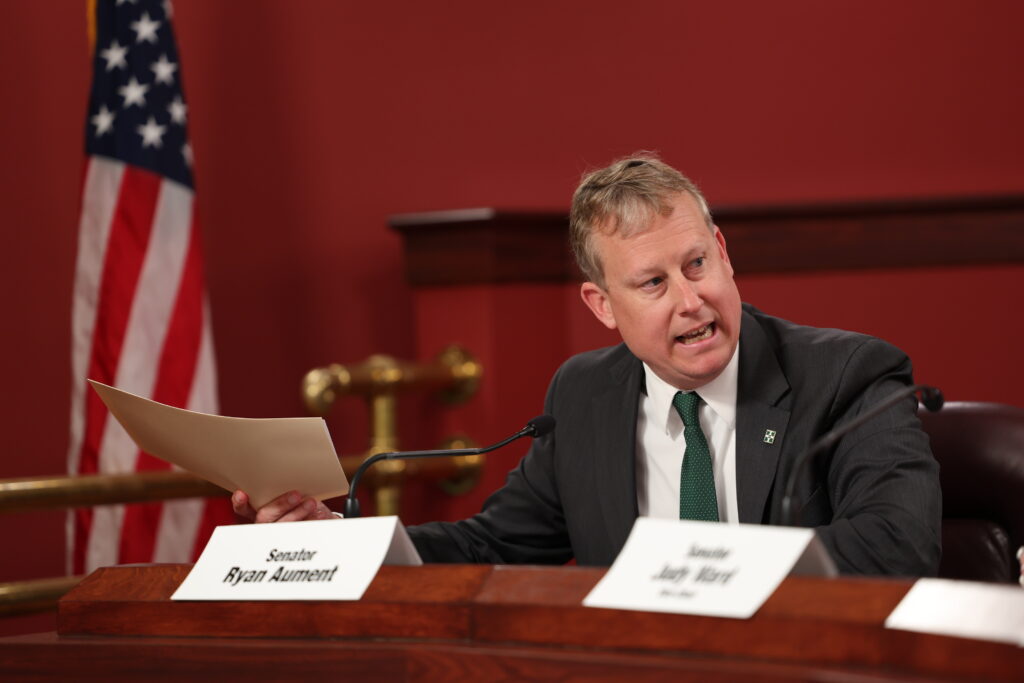 Sens. Scott Martin (R-13) and Ryan Aument (R-36) discuss their bills to limit exposure of sexually explicit content in Pennsylvania schools during a meeting of the Senate Education Committee.
VIDEO:
Sen. Ryan Aument closing remarks on SB1277
Sen. Scott Martin closing remarks on SB1278
CONTACT:
Stephanie Applegate 717-787-4420 (Senator Aument)
Terry Trego 717 787-6535 (Senator Martin)