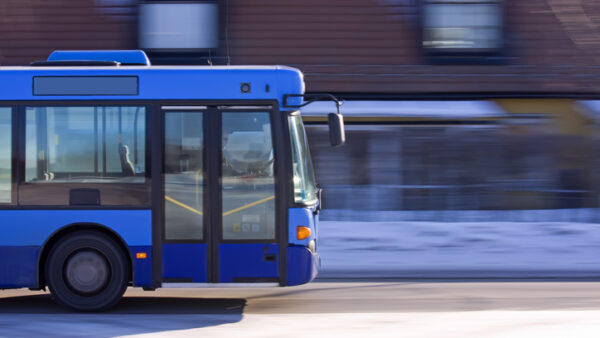 HARRISBURG – The state Senate Transportation Committee reported to the full Senate legislation that would modernize the management of Pennsylvania's public transportation systems, said bill sponsor, Sen. Dan Laughlin (R-49).
"Senate Bill 597 seeks to ensure both funding predictability and local control over spending decisions so that our public transportation systems can provide critical mobility to citizens across the commonwealth," Laughlin said.
To preserve transit operations across the commonwealth, SB 597 is designed to address its diverse funding challenges in a comprehensive way. This legislative initiative will modernize the management of our public transportation systems with a focus on capital funding predictability and ensuring funding is spent as dictated by local decision-making.
"Each day, public transportation provides over one million rides to people throughout all of Pennsylvania's 67 counties," said Laughlin. "We need to make sure these systems can continue to contribute to mobility, economic vitality, sustainability and an enhanced quality of life throughout our state."
Jeremy Peterson, CEO of the Erie Metropolitan Transit Authority, said following the committee vote: "I want to thank Sen. Laughlin for his leadership on this vital issue. Today's committee action signifies the beginning of a broader discussion surrounding public transportation funding in the commonwealth. SB 597 is an important first step in improving local control of transportation decision making and increases predictability in planning for public transportation providers all without increasing taxes. We look forward to working with Sen. Laughlin and transportation stakeholders as we move forward toward a final product."
SB 597 now heads to the full Senate for consideration.
For more state-related news and information, constituents can visit Laughlin's website at www.senatorlaughlin.com or follow him on Facebook and Twitter @senatorlaughlin.
Contact: David Kozak 717-787-8927