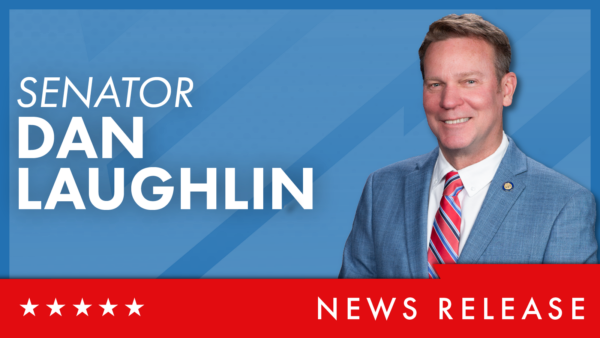 HARRISBURG – Sens. Dan Laughlin (R-49) and Anthony Williams (D-8) announced they will introduce legislation aimed at helping individuals regain control of their lives following a drug overdose in which a life-sustaining medication was administered.
"While the ability to administer a life-sustaining medication has reduced the death rate, it is not treatment and does little to address the individual's underlying substance use disorder," said Laughlin. "Treatment will allow individuals to regain their hopes, dreams, goals and, most importantly, their lives."
"Left untreated, the disorder will result in additional overdose situations requiring more doses of life-sustaining medication," Williams said. "That's no way to live, and we need take a stand and address the underlying mental health issue that is depriving too many people of life and liberty."
According to Pennsylvania Open Data, 77,714 doses of Naloxone – a medicine that rapidly reverses an opioid overdose – were administered from Jan. 1, 2018, to Oct. 31, 2022, by emergency medical services personnel. From Jan. 1, 2018, to Feb. 24, 2023, 49,398 emergency room visits were due to opioid overdose. Even before the pandemic, Pennsylvania's drug overdose death rate was one of the highest in the nation, according to the Centers for Disease Control and Prevention (CDC), and that rate has continued to rank high compared to other states. In 2021 – the most recent year for CDC data – our commonwealth recorded its highest-ever total of overdose deaths, 5,449.
Substance use disorder (SUD) is a treatable mental health condition that affects a person's brain and behavior, leading to their inability to control their use of substances like legal or illegal drugs, alcohol or medications.
An individual suffering with SUD is a harm to themselves and others as they lack the ability to make good decisions or manage their own personal affairs and take care of their own basic needs. Unfortunately, too often when this disorder is left untreated, these individuals resort to criminal behavior leading to jail or worse.
We seek to create an involuntary commitment process for those given a life-sustaining drug to counteract a drug overdose who have been transported to a hospital to be evaluated. This process would be similar to the 302 commitment process, provided for by Pennsylvania's Mental Health Procedures Act, which seeks an involuntary commitment for emergency evaluation and treatment for persons who are a danger to themselves or others due to a mental illness.
Recovery is the key for individuals with SUD to move forward. However, without treatment, there is no recovery.
For more state-related news and information, constituents can visit Laughlin's website at www.senatorlaughlin.com or follow him on Facebook and Twitter @senatorlaughlin.
Contact: David Kozak 717-787-8927