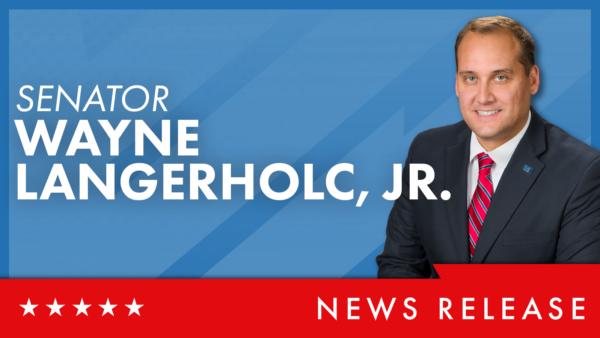 HARRISBURG ­– The state Senate today approved legislation introduced by Sen. Wayne Langerholc, Jr. (R-35), chair of the Senate Transportation Committee, that will enable farmers who have a farm vehicle registration plate to deliver milk and other agricultural products to residents' homes or businesses.
"Farmers are an essential part of Pennsylvania's economy and livelihood. With the growing demand for at-home delivery services, farmers deserve our support – not bureaucratic red tape," Langerholc said. "This bill will help farmers meet the rising demand for farm products delivered to homes and businesses, while giving consumers the opportunity to enjoy our state's agricultural products with a more convenient method."
Senate Bill 95 streamlines the home delivery of milk and other agricultural products. Current law limits farmers from transporting products from their farm to a home residence. Although the current vehicle code allows for home deliveries via a commercial vehicle registration, it prevents the commercial vehicle from being registered as a farm vehicle. As a result, a farmer needs to purchase, register and maintain a separate commercial vehicle for at-home delivery, while also maintaining a farm vehicle to deliver agricultural commodities to places of business.
The Pennsylvania Farm Bureau, an organization representing farm families engaged in all types of agriculture, supports the legislation. "Pennsylvania Farm Bureau is excited to see the passage of SB 95. A 49-0 vote affirms the Senate's commitment to farmers in our Commonwealth and sets a promising tone for the rest of the session. We'd like to thank Sen. Langerholc for sponsoring this legislation and creating a more common-sense approach for producers to tackle changing consumer needs. With one less burdensome requirement, farmers can focus on what matters most – feeding Pennsylvania."
The bill now heads to the House of Representatives for consideration.
CONTACT:
Gwenn Dando