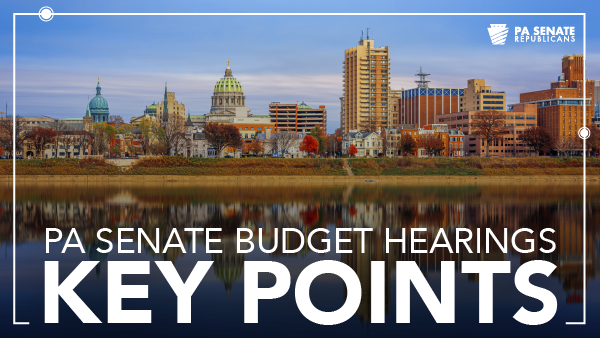 HARRISBURG – The Senate Appropriations Committee kicked off the second week of budget hearings Monday with the Department of State and Pennsylvania State Police.
Gov. Josh Shapiro's $45.8 billion plan seeks to boost state spending by more than $1.3 billion above the current year's budget. Projections indicate it will nearly wipe out the state's Rainy Day Fund in five years.
Department of State
The Department of State (DOS) and acting Secretary Al Schmidt have requested an additional $5.3 million in funding for operations – an 86.7% increase.
Video Highlights
Pennsylvania State Police
To bolster funding for Pennsylvania's transportation infrastructure, the Senate recently passed legislation to restrict the diversion of transportation funding out of the Motor License Fund to state police. The governor's budget plan proposes phasing in a new Public Safety and Protection Fund to support State Police.
Video Highlights
You can find the hearings schedule, livestreams, daily recaps and video from prior hearings at PASenateGOP.com.
CONTACT: Jason Thompson