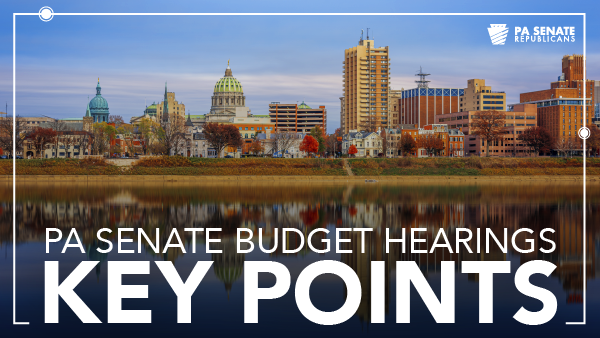 HARRISBURG – The Senate Appropriations Committee reviewed the proposed budget for the Department of Education during a public hearing today.
Gov. Josh Shapiro is proposing the largest Basic Education Funding increase in Pennsylvania history – more than $567 million in new state dollars. He did not follow through on his promise to fund Lifeline Scholarships, a key provision to help provide families with greater options to meet their educational needs, nor did he include any additional funding for Earned Income Tax Credit programs that help students who are struggling in their current learning environment.
Senator Martin on Maintaining School Safety, Boosting Student Mental Health, School Choice, and More
Video Highlights
You can find the hearings schedule, livestreams, daily recaps and video from prior hearings at PASenateGOP.com.
CONTACT: Jason Thompson