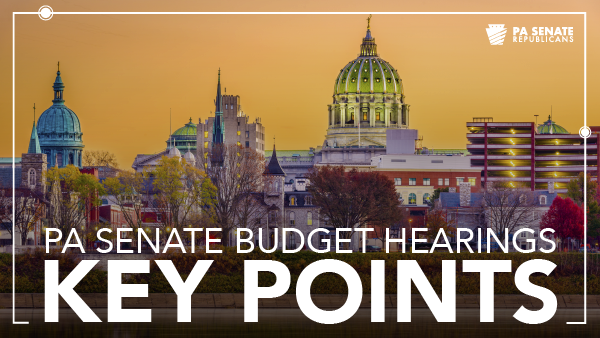 HARRISBURG – Reducing crime in Pennsylvania was the focus of Thursday's Senate Appropriations Committee budget hearing with state Attorney General Michelle Henry.
Senate Republicans took on rising crime last year with two public hearings to receive input from local police chiefs, prosecutors, human trafficking victim advocates and key community groups. It was followed by passage of several measures to support law enforcement and crime victims.
Attorney General Henry has requested a 16.3% increase in her office's operating budget.
Senator Martin on Holding Criminals Accountable, Resources for Law Enforcement, Drug Treatment and More
Video Highlights
You can find the hearings schedule, livestreams, daily recaps and video from prior hearings at PASenateGOP.com.
CONTACT: Jason Thompson