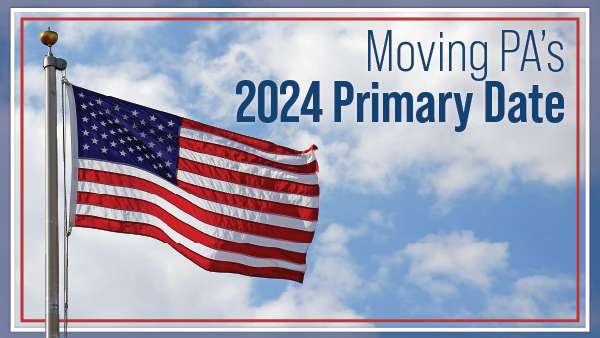 (HARRISBURG) – Senate Majority Leader Joe Pittman (R-41) has issued the following statement regarding moving PA's primary date:
"Confusion and delay. These are the only words I can find in describing the humble House Democrat majority's failure to adequately address this issue. Their continued halfhearted efforts to change the primary date for 2024 are too little, too late. This latest attempt to add school property tax language into Senate Bill 224, while moving the primary date to April 16 is unacceptable to the Senate Republican majority.
"I again affirm the conversation on moving the 2024 primary date has come to an end in the state Senate. Our Republican majority worked in timely fashion, in good faith and in a bipartisan manner with Senate Democrats to move the primary date to March 19, respecting all major holidays. We regret the House did not do the same. The ongoing focus of House Democrats on the performative instead of substantive does a great disservice to the people of Pennsylvania."
On September 20, a bill to move the date of Pennsylvania's 2024 primary election up by five weeks to March 19, was approved by the Senate with a bipartisan vote of 45-2. Under existing law, Pennsylvania's 2024 primary election will take place on April 23.