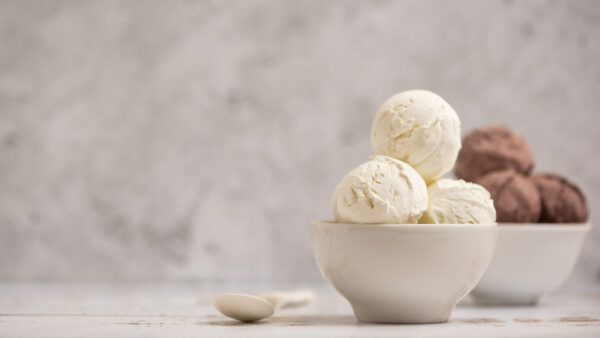 HARRISBURG – A bill introduced by Sen. Judy Ward (R-30) that would repeal an outdated law regulating the frozen dessert industry in Pennsylvania was approved by the state House. Rep. Parke Wentling (R-7), who introduced companion legislation – House Bill 953 – in the state House, was a strong supporter.
"Unnecessary and outdated laws like the Frozen Dessert Law of 1965 can harm Pennsylvania businesses without providing any additional safety for customers," Ward said. "When multiple layers of government each regulate the same industry and business, it can create redundancies and inefficiencies. This legislation makes it easier for frozen dessert companies to succeed by removing red tape while keeping consumers safe."
Ward's Senate Bill 152 would repeal the state Frozen Dessert Law of 1965, which requires certain manufacturers to obtain duplicative licenses, requires various safety tests and establishes food safety regulations for products.
Pennsylvania already adheres to the U.S. Food and Drug Administration Food Code, which establishes food safety and testing standards. Ward and Wentling argue the additional state law is redundant and unnecessary.
Other states do not have laws specifically regulating frozen desserts and removing that law would put Pennsylvania on par with other states.
"This issue was brought to me by a constituent who runs a custard shop in western Mercer County," said Wentling. "Repealing this obsolete law will help him and other small business owners in Pennsylvania. "Repealing the Frozen Dessert Law of 1965 will save businesses time and money while still maintaining safety and protecting customers. Other laws and regulations ensuring the safety of frozen desserts remain in effect."
Senate Bill 152 now heads to the governor to be signed into law.
Residents can follow Ward on Facebook at Facebook.com/SenJudyWard and Twitter @SenatorJWard for news about legislation and the 30th Senate District. Contact information for her district offices and other information can be found on her website at SenatorJudyWard.com, and constituents also can sign up for her e-newsletter at SenatorJudyWard.com/enewsletters.
Residents can follow Wentling on Facebook at Facebook.com/RepWentling for news about legislation and the 7th House District. Contact information for his district offices can be found on his website at RepWentling.com/. Constituents can sign up for his email updates at RepWentling.com/Email-Signup.
Contact: Nathan Akers
717-787-2421
Contact: Jake Gillespie
717-772-9834