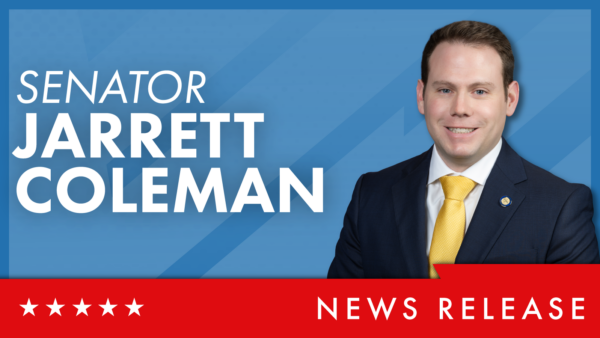 HARRISBURG – State Sen. Jarrett Coleman (R-16) has been appointed to the Legislative Budget and Finance Committee by Senate President Pro Tempore Kim Ward (R-39).
The Legislative Budget and Finance Committee (LBFC) is a bipartisan, Senate and House legislative service agency consisting of 12 members of the General Assembly.
The committee conducts studies and makes recommendations aimed at eliminating unnecessary expenditures and assuring that state funds are being spent in accordance as intended and within the law. To carry out these mandates, the LBFC is authorized to conduct a wide range of research on the operation and performance of state-funded programs and agencies.
"It's critical to constantly look for ways to save tax dollars and review government performance to find greater efficiency," Coleman said. "I look forward to serving on this panel and working on ways to make government work as intended."
Recent committee reports focused on prescription drug pricing under the Medical Assistance Managed Care Program and the status of dental health services in rural Pennsylvania.
CONTACT: Gary Day