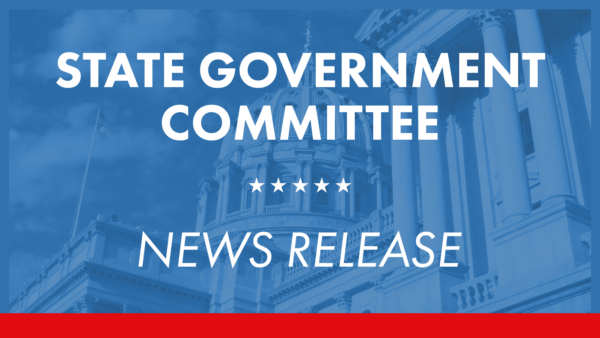 HARRISBURG – On Wednesday, May 24, PA State Government Committee Chairman Sen. Cris Dush (R-25) will convene the first confirmation hearing for Acting PA Secretary of the Commonwealth Al Schmidt.
"Honest, transparent, and secure elections remain the cornerstone of our Constitutional Republic," said Dush. "Since the Secretary of the Commonwealth is the single most important person when it comes to conducting elections, the Senate State Government Committee intends to fulfill our Constitutional duty of fully vetting the nominee by asking tough, but fair, questions focused on election integrity."
The Senate State Government Committee has broad oversight over the executive branch, including the Office of the Governor, the Departments of State and General Services, and the State Ethics Commission. The committee is also responsible for developing and approving legislation and constitutional amendments relating to campaigns and elections, ethics and transparency in state government.
"In 2017, as a member of the House State Government Committee, I greatly appreciated former Philadelphia City Commissioner Al Schmidt's candor and insightful testimony in favor of removing illegally registered foreign nationals from Pennsylvania voter rolls," said Dush. (Watch Dush/Schmidt video clip here: https://s3.us-east-2.amazonaws.com/pagopvideo/567298610.mp4). "I am expecting more of the same straightforward and productive dialogue during the acting secretary's confirmation hearing."
WHEN: Wednesday, May 24, beginning at 1:00 p.m.
WHERE: North Office Building, Hearing Room 1, State Capitol Complex.
LIVESTREAM: Barring technical difficulties, Wednesday's confirmation hearing will be streamed live on www.SenatorCrisDushpa.com.
MEDIA AVAILABITY: Chairman Dush will be available for media questions shortly after the conclusion of Wednesday's confirmation hearing in his state Capitol office, 9 East Wing, Harrisburg, PA 17120.
CONTACT: Ty McCauslin, Communications Director at 717-787-7084 or tmccauslin@pasen.gov.