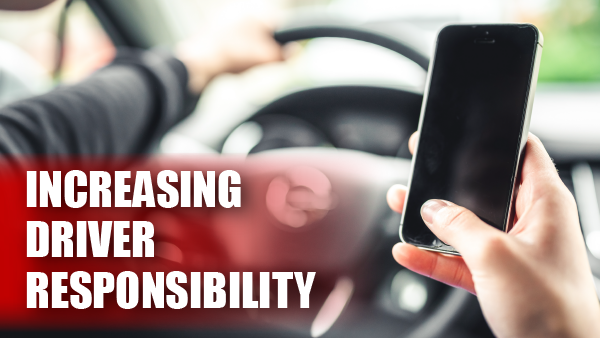 HARRISBURG – Legislation prohibiting the use of cellular and other hand-held devices while driving passed today in the Senate, according to the bill's prime-sponsor, Sen. Rosemary Brown (R-40).
"This legislation highlights the dangers cell phones have created for drivers and the potential lives that could be saved with awareness and prevention," Brown said. "It is needed as we are extremely behind in Pennsylvania to create more responsible behaviors while utilizing a mobile wireless devices behind the wheel of a vehicle. I am pleased the Senate passed this bill and remain determined in working toward a safer Pennsylvania."
Senate Bill 37 enhances driver responsibility by prohibiting the use of hand-held cell phones or other communication devices while operating a motor vehicle on a Pennsylvania highway or trafficway. Drivers can still utilize a wireless communication device with Bluetooth or speakerphone.
To help educate drivers of the change in the law, this legislation includes a provision directing law enforcement to issue warnings for violations for the first 12 months following the signing of the bill.
Fatalities involving distracted driving in Pennsylvania reached a 10-year high in 2022, with 80 deaths. The AAA Traffic Safety Culture Index found that 87.5% of drivers believe distracted driving has outpaced all other traffic-related issues as a growing safety concern. Additionally, according to the study, 96.8% of drivers view texting or emailing while driving as a serious threat.
"I have been working on this distracted driving legislation for more than 10 years, along with the help of many advocates and families of victims of distracted driving, including Paul and Eileen Miller who lost their son to a distracted driver and they have been with me every step of the way," Brown said. "This legislation is reasonable, fair and enforceable and will work to change behaviors to save lives."
After receiving bipartisan support, the bill now moves to the House of Representatives for consideration.
CONTACT:
Christine Zubeck; 717-787-6123