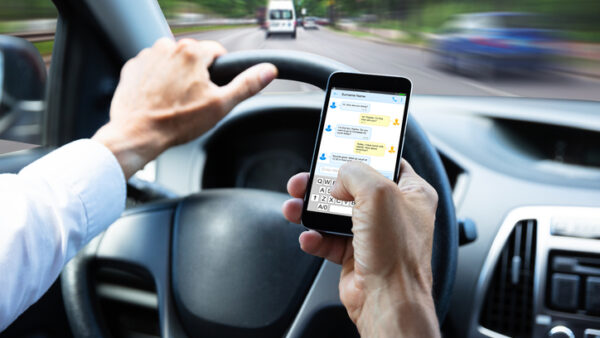 HARRISBURG – Yesterday, Sen. Rosemary Brown (R-40) hosted a news conference bringing awareness to distracted driving in Pennsylvania and introduced her correlating legislation, which she originally sponsored while serving in the House of Representatives.
Senate Bill 37, prime-sponsored by Brown, enhances driver responsibility by establishing a prohibition on physically holding or supporting with the body an interactive wireless communications device while operating a motor vehicle on a Pennsylvania highway or trafficway. Bluetooth technology and hands-free devices and capabilities are still acceptable uses. The bill addresses the dangers cell phones create for motorists and the potential lives that could be saved with awareness and prevention. The measure has received bipartisan support for being reasonable, fair and enforceable.
"Distracted driving while utilizing a cell phone is an issue that affects all areas of this Commonwealth and is a very real public safety concern," Brown said. "Cell phones are a consistent, addictive distraction that divert attention for an extended period of time, leading to crashes and preventable deaths of innocent drivers."
During the news conference, Brown was joined by supporting elected officials, including majority chairman of the Senate Transportation Committee and a co-sponsor of the legislation, Sen. Wayne Langerholc, Jr. (R-35), and bill advocates, many of whom have been impacted by distracted drivers. On average, distracted driving causes about 3,000 deaths per year, however Brown points out that many are not reported. At least 23 states have a form of cell phone usage ban while driving, and 48 states have a ban on texting while driving.
Also in attendance were the families of victims, including Eileen Miller and her husband Paul, who lost their son, Paul Jr., to distracted driving. "Eight years of me fighting for commonsense legislation about saving lives on our roads," she said. "There is no reason for any text, call, Snapchat or anything, is worth a life – and we found that out the hard way. As a mother who lost a child, there is nothing on that phone that is worth a life." If passed, the act will be named Paul Miller's Law, in honor or Paul Miller, Jr.
"This legislation is common sense," said Sen. Marty Flynn (D-22), a co-sponsor of the bill and minority chairman for the Senate Transportation Committee. "How can you safely operate a car, stay alert and stay aware of your surroundings if your eyes and attention are elsewhere? The safety enhancements laid out in this legislation offer a straightforward response and consequences to a road problem that appears to only be growing. This is about saving lives."
The bill will be presented to the Senate for consideration.
Full video of Brown's news conference can be viewed here.
CONTACT:
Christine Zubeck