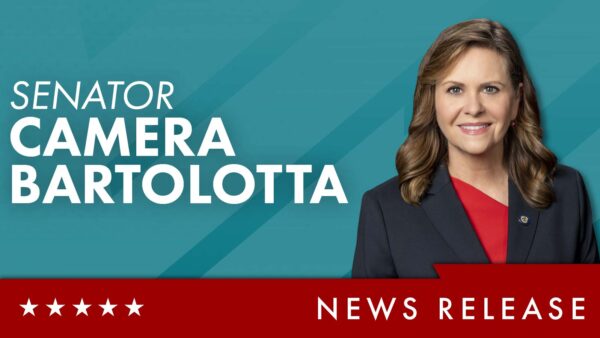 HARRISBURG – To address rapidly growing health care costs, Sen. Camera Bartolotta (R-46) was appointed to the Health Care Cost Containment Council, an independent state agency.
The council's goal is to help contain costs by stimulating competition in the health care market. This can be achieved by giving providers information they can use to identify opportunities and contain costs that improve the quality of care they deliver. It also gives comparative information about the most efficient and effective health care providers to individual consumers and group purchasers of health services.
"I am honored to help Pennsylvanians make informed decisions about their health care and work to keep costs from rising – especially because prices for so many basic necessities continue to strain household budgets across the state," Bartolotta said. "People are being forced to make hard decisions about what they can afford, and they need help."
Another important function of the council is to collect inpatient hospital discharge and ambulatory/outpatient procedure records from hospitals and freestanding surgery centers. After verification, the council shares the data with the public through free reports.
Today, the council released its 2021 Hospital Performance Report, which provides information about hospital-specific mortality and readmission ratings, as well as the volume of cases and hospital charges for patients discharged from Pennsylvania's acute care hospitals.
It also assessed the performance of Pennsylvania hospitals for 13 common medical conditions. Notably, eight conditions showed higher inpatient mortality rates from 2016 to 2021. None of the conditions showed a statistically significant decrease in inpatient mortality rates. Seven conditions showed decreases in 30-day readmission rates with one condition showing an increase.
CONTACT: Katrina Hanna, 717-787-1463