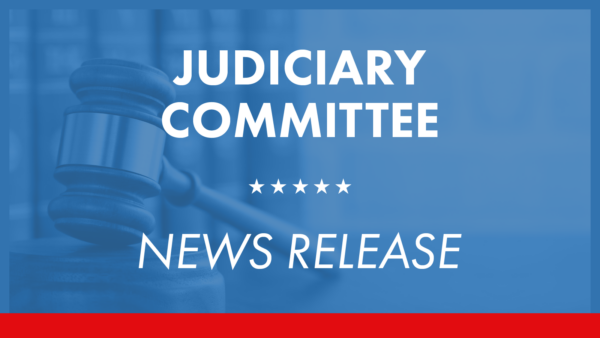 HARRISBURG – The Senate Judiciary Committee, chaired by Sen. Lisa Baker (R-20), today approved legislation regarding school terroristic threats, family law disputes, wiretapping and body cameras.
The first bill considered would create heightened penalties for the crime of terroristic threats when the threats relate to a school or educational facility.
"In my district, close to a dozen schools have been plagued by anonymous threats this year resulting in closures and lost instruction time and hindering student progress. I spoke with numerous parents and grandparents who were understandably frightened and upset," Baker said. "There is a serious fear factor involved with any threat and tremendous anxiety for the children, their families and educators."
As part of the bill, Baker offered an amendment that would allow schools to recoup the full costs of the evacuation due to a threat.
"This was a suggestion offered during a discussion I facilitated between the Pennsylvania State Police, local law enforcement and school superintendents. When these threats are made, our schools and emergency response units currently absorb a lot of unnecessary and financially draining costs," Baker said. "They deserve to be reimbursed for the expense so they can continue to provide educational services and community protection services to the full extent their budgets enable."
The committee also considered a bill that would adopt the Uniform Family Law Arbitration Act, allowing parties to resolve certain family law disputes through voluntary arbitration.
"Despite our persistent attempts to improve the family law system, it remains difficult to fairly adjudicate family disputes through adversarial litigation," Baker said. "The number of cases can overwhelm the system and the emotional distress on the part of the two sides frequently prevents reason from prevailing. By opening the potential for the parties to avail themselves of an established arbitration system, there is hope for a less contentious and costly process yielding better outcomes, particularly for the children involved."
The last bill considered would extend Pennsylvania's Wiretap Act through 2029 and authorize the use of body worn cameras by state parole agents.
"Even with all the refinements in criminal strategies and application of technology, wiretapping remains an essential part of criminal investigations," Baker said. "Extending the expiration date will allow law enforcement to continue gathering necessary evidence to hold criminals accountable while protecting the constitutional rights of our citizens."
Baker also offered an amendment to the bill to remove certain requirements relating to parole agent body cameras.
"Body cameras are becoming a valuable tool for protection and accountability on all sides," Baker said. "My amendment removed language that would impose additional requirements for the use of body cameras by parole agents, such as requiring prosecutors to obtain a search warrant before obtaining recordings. There is no other situation—in the entire country—where police and prosecutors would need to get a search warrant for evidence that is, and always has been, in the Commonwealth's possession or control. These requirements pose unnecessary burdens on law enforcement and prosecutors and are opposed by the Attorney General, district attorneys and others in law enforcement."
The bills now head to the full Senate for consideration.
CONTACT:
Cara Laudenslager