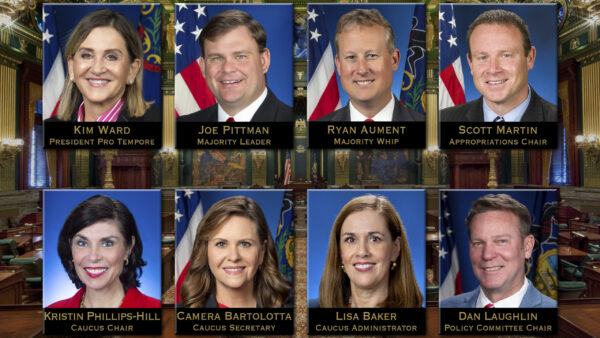 (HARRISBURG) – As part of the new Senate Republican Caucus leadership team for the 2023-24 legislative session, today, Senator Lisa Baker (R-20) was appointed by Interim Senate President Pro Tempore Kim Ward (R-39) to serve as the Senate Majority Caucus Administrator.
In the position of Senate Majority Caucus Administrator, Baker will have a greater role in shaping and advocating solutions and reforms. She will take the place of Senator Camera Bartolotta (R-46), who will serve as Caucus Secretary for the upcoming session.
"I am honored to be appointed to serve as a member of the Senate Republican Leadership team for the 2023-24 session," Baker said. "Being the sole member from the northeastern portion of our state, I will have the chance to be an even stronger voice for the communities that I am privileged to represent. I am excited about this new opportunity to help determine the General Assembly's agenda and engage in bipartisan work to accomplish results for the people of Pennsylvania."
With the start of the new legislative session in January, Senator Baker will begin serving her fifth term representing the 20th Senatorial District, which includes substantial parts of Luzerne and Wayne counties and all of Pike, Susquehanna, and Wyoming counties.
MEDIA CONTACT: Kate Flessner kflessner@pasen.gov 717-787-7428