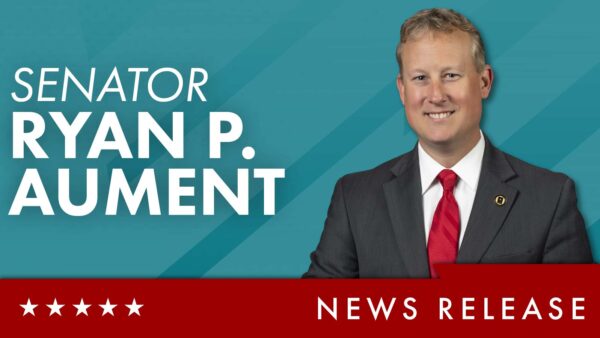 (HARRISBURG) – In preparation for the upcoming 2023-24 legislative session, Sen. Ryan Aument (R-36) has announced Senate staff for the Majority Whip's office today.
"I am confident in the ability of the team we've assembled to work on behalf of Pennsylvanians and make our Commonwealth a more attractive place to live, work, and raise a family," said Aument. "Their skillsets and experience uniquely position each of them to effectively serve residents of northern Lancaster County and meaningfully contribute to Senate Republican Caucus initiatives. I am eager to work collaboratively with our entire leadership team to advance an opportunity agenda in Pennsylvania this next session."
Sen. Aument's Harrisburg staff will be located in his Capitol Office in 20 East Wing. District staff serving constituents in northern Lancaster County are centrally located within the 36th Senatorial District in Lititz.
Harrisburg/Capitol Office Staff
Ryan Boop – Chief of Staff and Counsel
Stephanie Buchanan – Legislative Director
Stephanie Applegate – Communications Director
Logan Hoover – Legislative Assistant
Jane Pensyl – Executive Assistant/Harrisburg Scheduler
36th District Staff
Rebecca Sollenberger – District Director
Angel Pagan – Field Representative
Tina Thompson – Director of Constituent Services
CONTACT: Stephanie Applegate