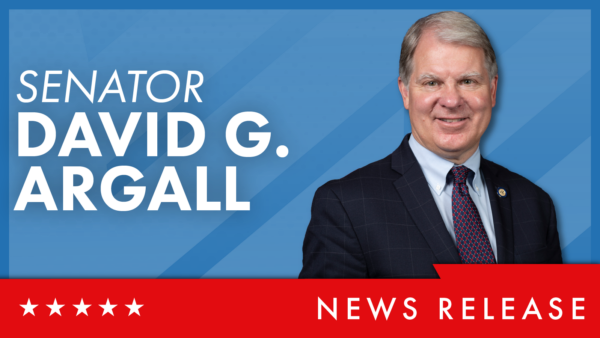 HARRISBURG – On the eve of the one-year anniversary of Russia's unprovoked invasion of Ukraine, Sen. Dave Argall (R-29) has reintroduced legislation that would prevent companies with connections to the Russian government from receiving Pennsylvania tax dollars.
"My constituents have been clear – they do not want their tax dollars supporting the atrocities and war crimes committed by Russian forces," said Argall. "I hope to see this bill considered soon, to show the people of Ukraine that Pennsylvania supports their heroic efforts to defend their democracy."
Argall first introduced this legislation shortly after the invasion of Ukraine began in February of 2022, as reports began emerging of Russia bombing hospitals, schools, and residential buildings. Tens of thousands of Ukrainians have been killed to date due to the conflict.
The 29th senate district, which Argall represents, contains some of the most concentrated communities of Ukrainian Americans in the United States. According to the 2020 census, Cass Township has the highest percentage of people with Ukrainian ancestry in the United States.
Carbon County is home to the Ukrainian Homestead. Founded in 1957, near the Borough of Lehighton, the Homestead is dedicated to the celebration of Ukrainian heritage and culture.
When Lithuanian Ambassador to the United States Audra Plepytė visited Schuylkill County in August of 2022, Senator Argall discussed with her the dangerous situation facing Ukraine, Lithuania, Poland, and other Eastern European nations.
Senate Bill 282 would prevent companies from receiving state contracts, grants, or tax credits if they are determined by the Office of Foreign Assets Control of the United States Treasury Department to be owned, controlled by, or acting on behalf of the Russian government.
The bill is now under consideration by the Senate State Government Committee.
CONTACT: Jim Brugger, 717-787-2637