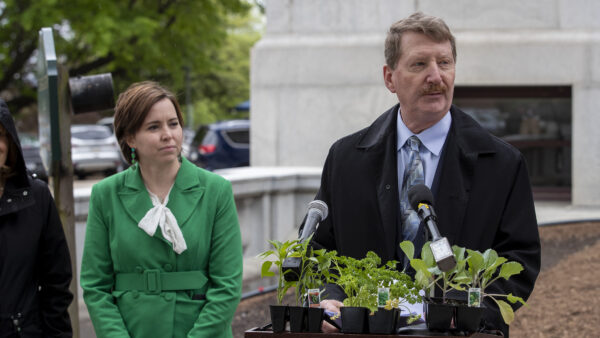 HARRISBURG – To honor and recognize September 2023 as Hunger Action Month, Sen. Elder Vogel, Jr. (R-47), Rep. Emily Kinkead (D-20), co-chairs of the Hunger Caucus will be hosting a press conference on Wednesday, September 20, at 9:30 a.m. at the Capitol Hunger Garden, located in between the Main Capitol Building and the Ryan Office Building, 501 N 3rd St, Harrisburg, PA 17120.
The purpose of the press conference is to highlight the impacts of hunger on Pennsylvanians and what resources the commonwealth has to offer in addition to recognizing September as Hunger Action Month.
Press conference participants include:
Sen. Elder Vogel
Secretary Russell Redding, Department of Agriculture
Secretary Valerie Arkoosh, Department of Human Services
Sen. Kim Ward, Senate President Pro Tempore
Rep. Emily Kinkead
Julie Bancroft, CEO, Feeding Pennsylvania
Watch live at www.senatoreldervogel.com, or Facebook.com/Senator.Elder.Vogel.
CONTACT: Abby Chiumento, 717-787-3076