HARRISBURG – Sen. Pat Stefano (R-32), chair of the Senate Veterans Affairs and Emergency Preparedness Committee, held a public hearing on the services Pennsylvania provides to its nearly 800,000 veterans.
The Joint State Government Commission, a bipartisan legislative research agency, discussed the report they produced, "Coordination of Veterans Services in Pennsylvania," in response to Senate Resolution 170 of 2019. The resolution directed the commission to establish a task force and advisory committee to study coordination of veterans' services in the Commonwealth among federal, state, local and nonprofit programs. Key recommendations included the creation of a statewide navigation system to produce a centralized case management or resource center for veterans and service providers.
Adj. Gen. Mark Schindler and the Pennsylvania Department of Military & Veterans Affairs touched on the SR 170 Report and the implementation of "VETConnect," which he noted is a "community of veteran advocates equipped to take care of our service members, veterans, and their families from a holistic perspective. Our (DMVA's) focus is serving veteran advocates who directly engage with veterans to meet their specific and immediate needs. We have served 1,145 veterans and/or families through these efforts by providing direct services this past state fiscal year." Schindler highlighted the programs that the department administers, including the Disabled Veterans Property Tax Exemption program for 100 percent disabled veterans. Schindler stated that the Department supports amending the Constitution to provide the exemption to spouses of soldiers killed in action as well as to eliminate the requirement that a veteran have been injured during "war-time." These provisions are included in Senate Bill 578, sponsored by Senators Camera Bartolotta (R-46) and Elder Vogel (R-47).
The Committee also heard from retired Lt. Col. Keith Beebe, a member of the Pennsylvania State Veterans Commission, who testified in support of Senate Bill 578. "After considerable review of the ways we seek to improve the administration of the Real Estate Tax Exemption program, we…formally support Pennsylvania Senate Bill 578."
"Today's hearing will help lead our efforts to do right by Pennsylvania's veterans – making them aware of the services that they are eligible for and ultimately providing top-quality services in a cost-effective manner," said Sen. Stefano.
Click HERE for a link to the video and testimony from the hearing.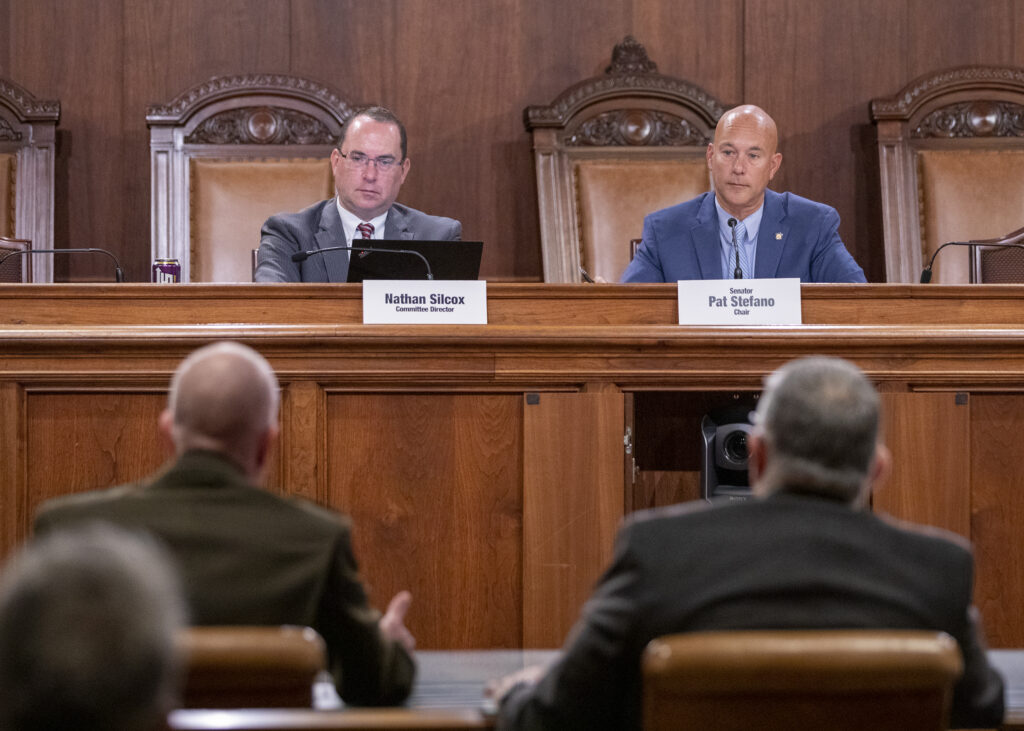 CONTACT: Nathan Silcox, 717-787-7175, nsilcox@pasen.gov