Honors veterans of Persian Gulf War and Global War on Terrorism

HARRISBURG – What started as a conversation and concept with his state senator and state representative more than three years ago, an initiative championed by Spring Grove resident and retired U.S. Army Sgt. Harold Redding is now law in the Commonwealth of Pennsylvania.
The measure, sponsored by Sen. Kristin Phillips-Hill (R-York) and Rep. Seth Grove (R-York), that was signed into law by Gov. Tom Wolf will designate March 6 as Persian Gulf War Veterans Day and Oct. 7 as Global War on Terrorism Veterans Day in the Commonwealth.
"Sgt. Redding continues to serve his fellow veterans long after his commendable military service by ensuring that the men and women who fought in the Persian Gulf War and the Global War on Terrorism are recognized in the Commonwealth," Phillips-Hill said.
"Like all veterans, Sgt. Redding served his country with honor and distinction. He continues to serve his community through ensuring veterans' sacrifices are not only remembered, but also held in high regard," Grove said.
The new law also requires the governor to issue a proclamation every year encouraging all public schools and educational institutions to observe these special days by conducting exercises recognizing the contributions and sacrifices made by these veterans. The exercises will not be mandated for public schools.
Background:
Sgt. Harold Redding is a 22-year U.S. Army veteran. He served in the Vietnam War, where we he rose to the rank of first sergeant. Redding was the genesis for a federal law sponsored by U.S. Senator Pat Toomey to recognize March 29 as National Vietnam War Veterans Day.
Listen to Sen. Phillips-Hill discuss the legislation during a recent event at the state Capitol here.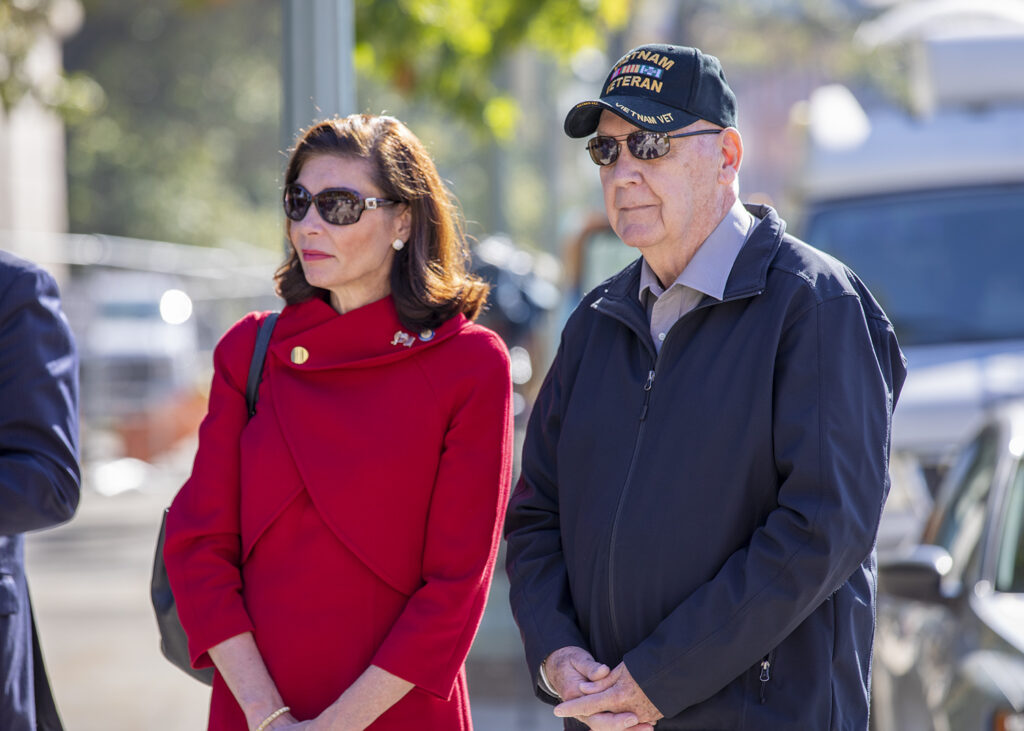 Sen. Kristin Phillips-Hill (R-York) and Sgt. Harold Redding stand at a veterans' recognition event at the state Capitol earlier this month. In addition to Senate Bill 248, legislators and veterans advocated for various proposals supporting and commemorating veterans in Pennsylvania.